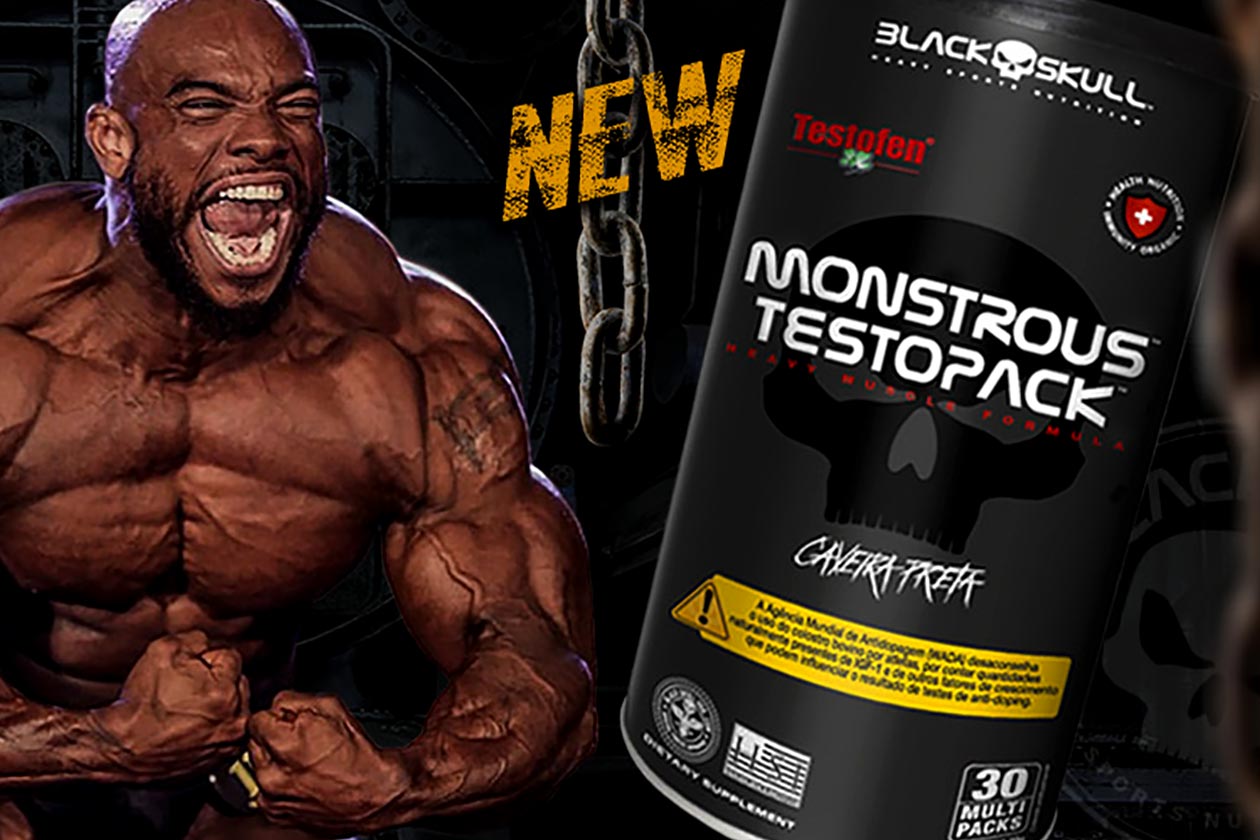 Monstrous Testopack is one of the most recent releases from the Brazilian brand Black Skull, and as its name suggests, it is designed to naturally boost testosterone. The regulations in the country are a fair bit stricter than in many other markets, so the formula powering the supplement isn't that advanced, but Black Skull still includes quite the variety of ingredients to support its goal.
You can see the complete list of components powering Black Skull's Monstrous Testopack, which all come in seven separate pills — four capsules and three tablets — and they're individually packaged in plastic pouches like Animal Pak. As mentioned, the formula isn't supremely advanced, with a gram of creatine, colostrum, 4g of BCAAs, and premium Testofen fenugreek being its main drivers.
Alongside those components, Black Skull has also packed Monstrous Testopack with a variety of vitamins and minerals, light dosages of the joint support ingredients glucosamine, chondroitin, and curcumin, and interestingly, caffeine and choline to support energy and focus. The product is more of a multivitamin with bonus features for other benefits in muscle recovery, joint health, and testosterone health, but muscle building is the main goal.
The price on Monstrous Testopack directly from Black Skull's online store isn't too bad at 199.90 BRL (38.57 USD) for a container of 30 full servings to get you through a typical month. The Testofen-back testosterone boosting supplement is actually more cost-effective than the brand's already available Mr. Skull multivitamin pack, which is similar but doesn't have a focus on muscle building.