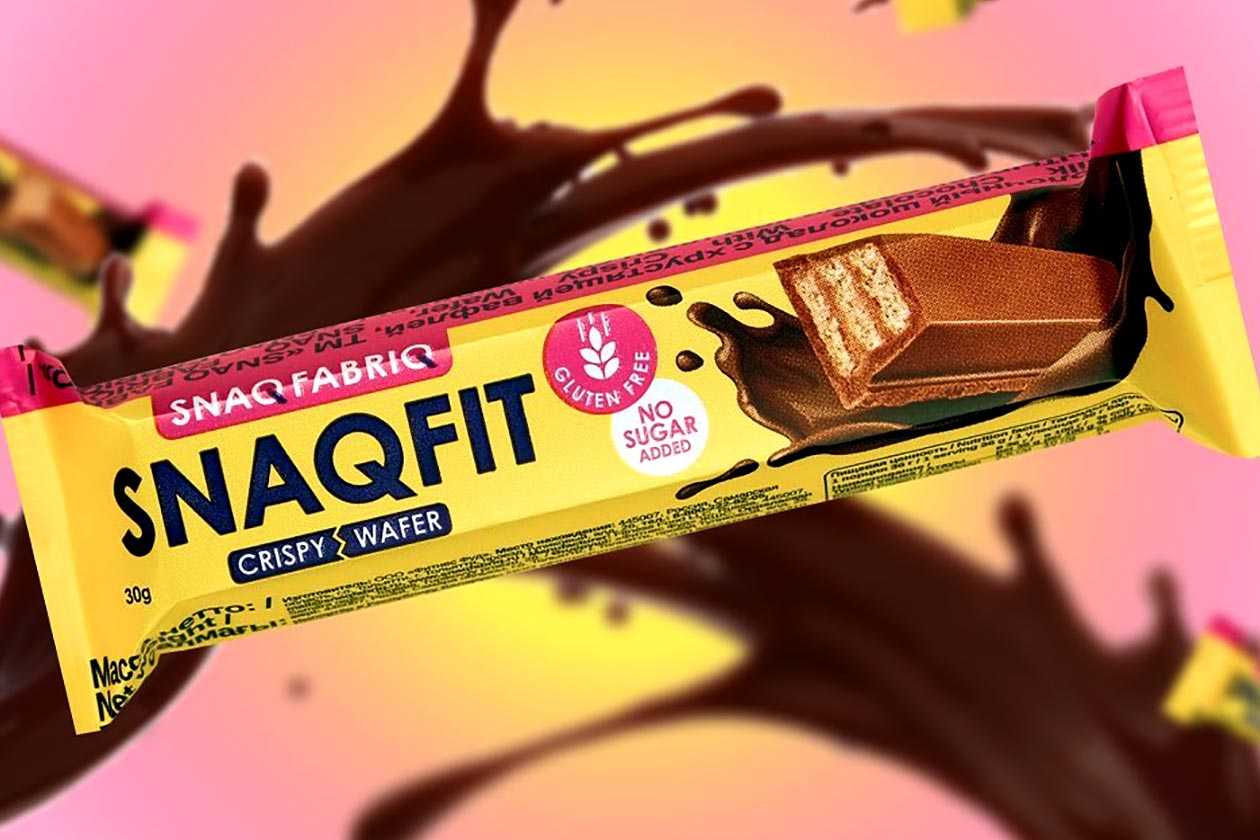 Two-time Functional Brand Of The Year, Bombbar, has another product under its delicious, more lower-calorie focused line of treats and snacks, Snaq Fabriq. The brand's latest functional creation is a Kit Kat-like product, similar to Novo Nutrition's Protein Break and Myprotein's Break Bar, featuring crispy wafers, layers of chocolate in between them, and all wrapped in sweet milk chocolate.
Bombbar's Kit Kat-type product is named Snaqfit, and it has no added sugar, low net carbohydrates, moderate protein, and reasonable calories. We don't have any specific details yet for the new entry in the Snaq Fabriq family as it's not available for purchase, but you can get your hands on it. The brand has launched Snaqfit as a freebie when you spend over 1,000₽ in its online store at bombbar.ru.
This isn't the first time Bombbar has released a product in a unique or exclusive fashion; a couple of years ago, it had a block of chocolate that was only being given away, then it eventually went live on the brand's website. We're guessing the 1,000₽ purchase is a temporary requisite, and Snaqfit will get that complete launch at some point.