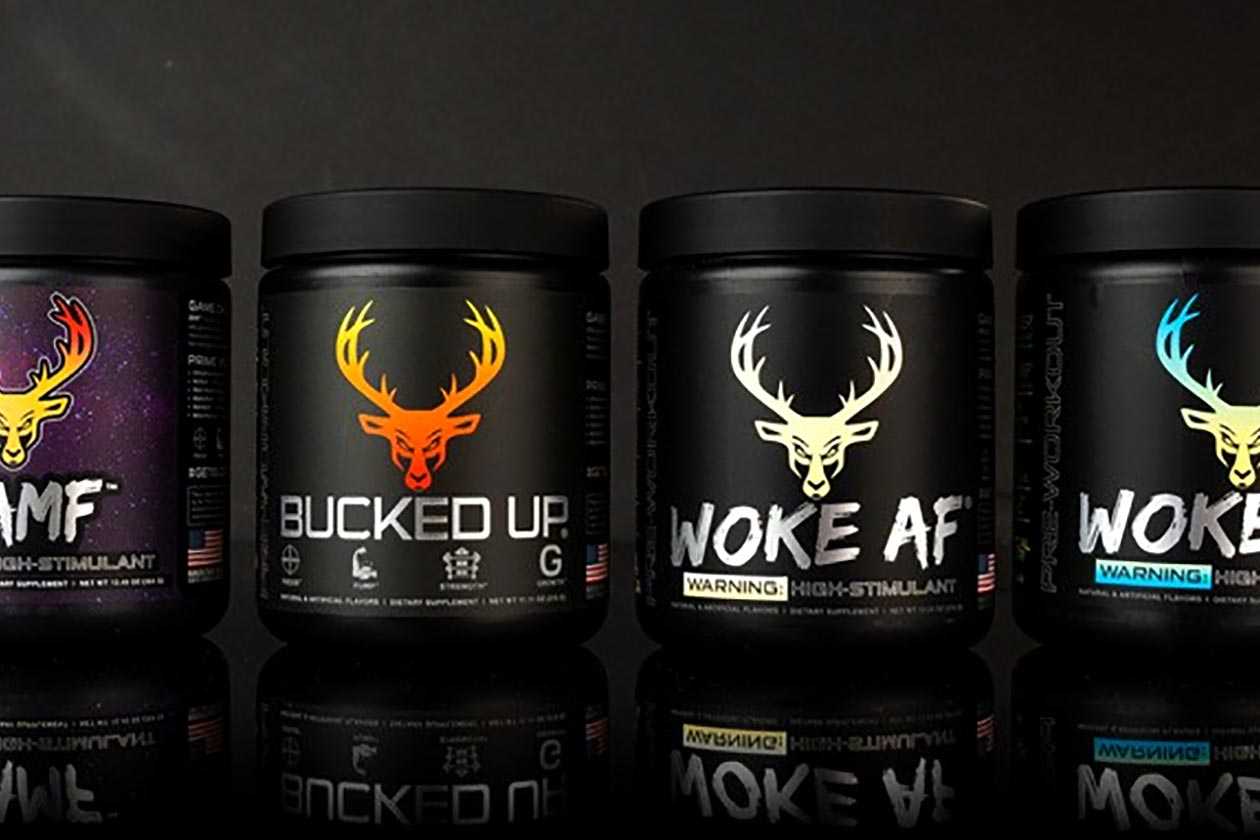 Fresh off of the release of its truly unique Pre-Workout 100 Series, with four already available pre-workouts but with a lower 100mg of caffeine, Bucked Up has dropped another special edition collection of pre-workouts. The popular brand has introduced its creative and extensive Mocktails Series, a family of cocktail-inspired flavors for various pre-workouts.
Like the Pre-Workout 100 Series, Bucked Up's Mocktails Series involves its four well-established pre-workouts, Woke AF, BAMF, the self-titled Bucked Up, and the hybrid LFG Burn. There are six cocktail-themed flavors in the new line, all available directly from the brand through buckedup.com, and they're only going to be around for a limited time.
Bucked Up's Mocktail Series consists of Piña Colada for Bucked Up and Woke AF, Rum Punch Bucked Up with a mix of rum, orange, pineapple, and grenadine, and a Tropical Daiquiri Woke AF, combining mango, pineapple, and banana. The remaining two cocktail creations are Lava Flow for LFG Burn, rolling together strawberry, pineapple, and coconut, and Mai Tai BAMF, featuring a citrusy blend of orange, lime, and rum.
The prices of Bucked Up's Mocktail Series pre-workouts depend on the supplement you grab, with Piña Colada and Rum Punch Bucked Up costing $49.95 a tub. The other four — Piña Colada and Tropical Daiquiri Woke AF, Lava Flow LFG Burn, and Mai Tai BAMF — are all $5 more at $54.95 each, and again, get in sooner rather than later as they are limited.