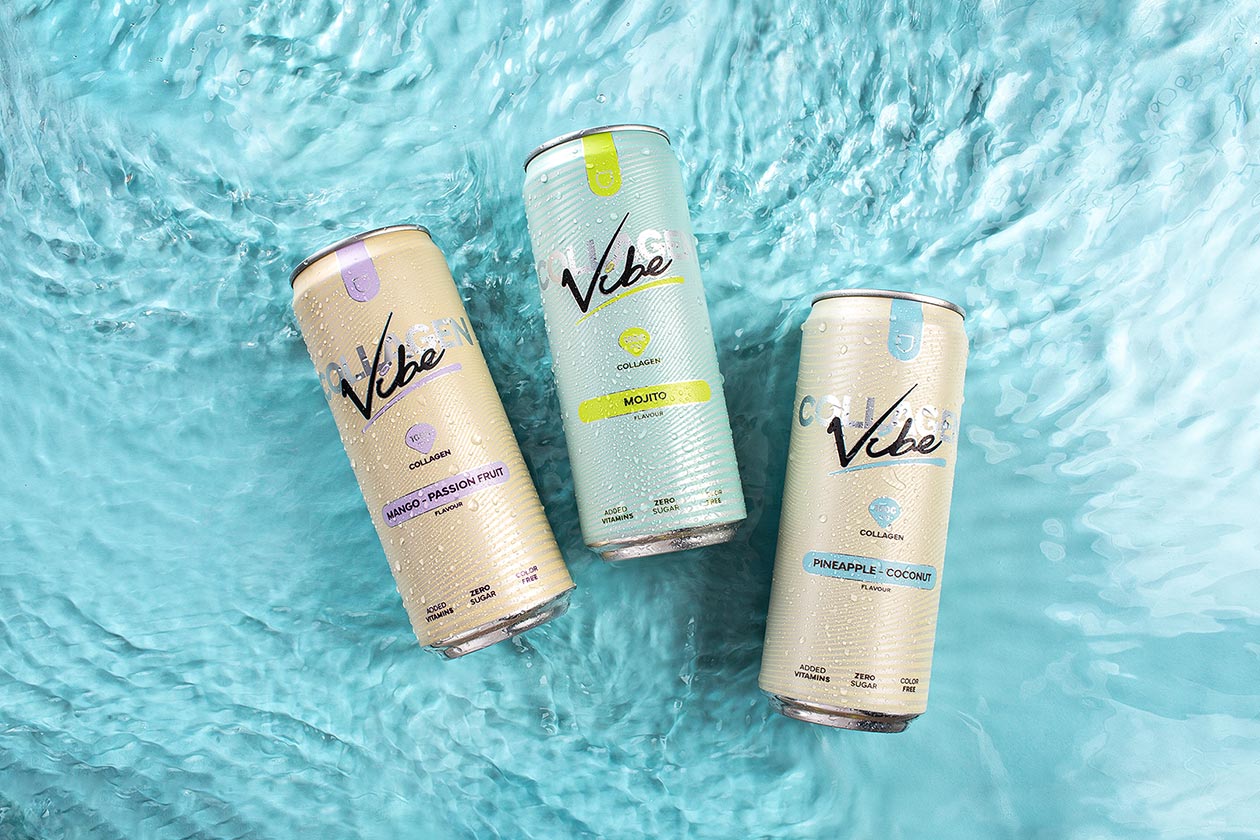 Amino Vibe is the BCAA-infused energy drink from Nano Supps, introduced a number of years ago, although, for 2022, it is becoming something separate and all on its own. The team behind the product has moved the beverage under a brand called Vibe, and to make things even more interesting and exciting, it has also introduced another functional drink.
Launched this month from the newly separated Vibe is Collagen Vibe, featuring a very different set of ingredients to the original Amino Vibe. Collagen Vibe is a health, wellness, and beauty beverage that doesn't contain caffeine like most functional drinks; it is all about caffeine. Each can of the product comes with a gram of collagen to support healthy hair, skin, and nails, a blend of B vitamins, and no sugar or carbohydrates.
Vibe's clean and collagen-based Collagen Vibe is an excellent complement to Amino Vibe, especially since it doesn't have any caffeine for energy, so there is no crossover. Basically, it means you could have both beverages, one after another, and not worry about doubling up on caffeine.
Collagen Vibe is rolling out to Vibe's many stockists across Europe in three flavors, all of which are relatively complex refreshing recipes in Pineapple Coconut, Mango Passionfruit, and a cocktail-inspired Mojito. It is also worth noting that Amino Vibe and Collagen Vibe are just the beginning of Vibe's expansion in the fast-growing space of functional beverages, as it has confirmed more beverages are planned for the near future.