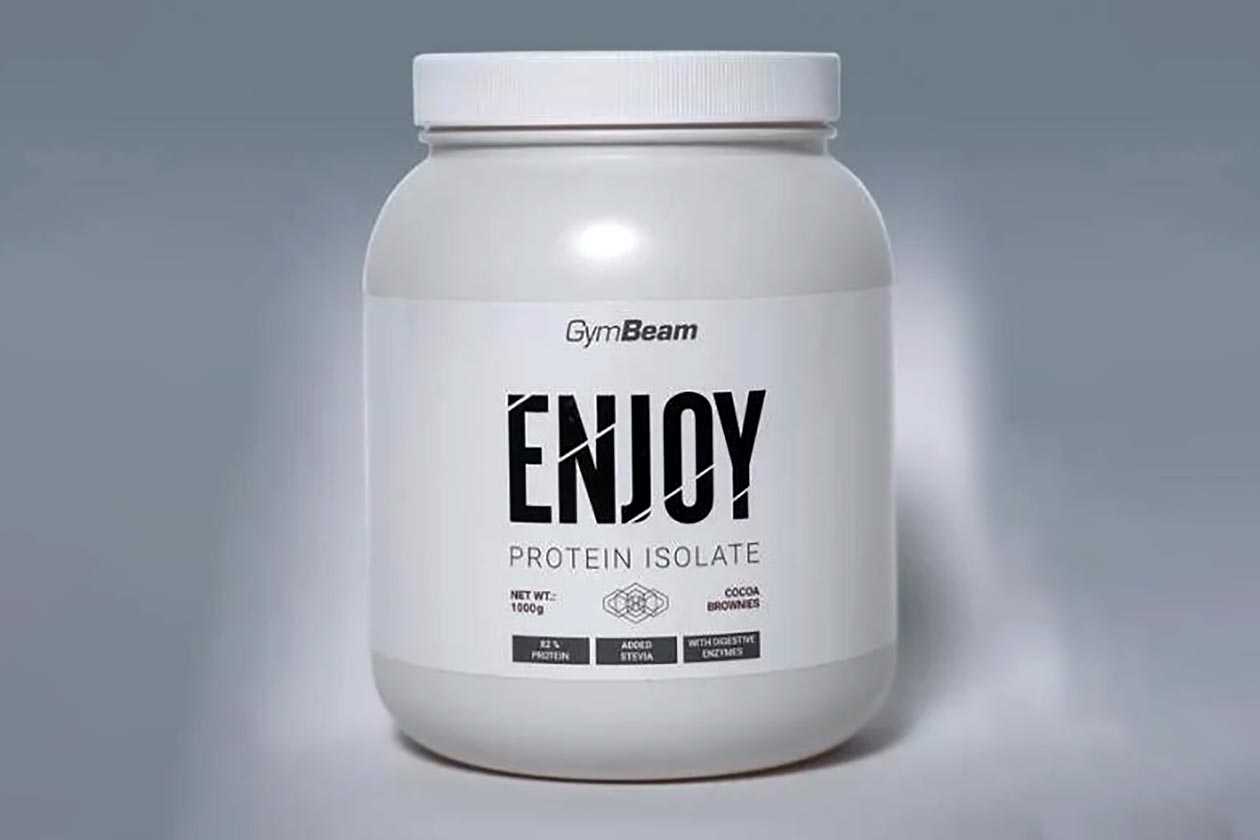 European retailer and brand GymBeam already had a supplement it put together in partnership with fitness influencer Jakub Enžl in the Enjoy Pre-Workout. It is a respectably dosed product, including reliable highlights such as 6g of citrulline malate and the usual 3.2g of beta-alanine to power performance, alongside many other components to also support energy, focus, and pumps.
GymBeam and Jakub Enžl have released a second collaboration supplement under that same Enjoy name with Enjoy Protein Isolate. Like most protein powders, this isn't all that complex, featuring a clean set of ingredients to provide a good source of protein. It relies on whey isolate to provide a solid 20g of protein, under a gram of fat and carbohydrates, and a lean 89 calories.
GymBeam has also put some premium digestive enzymes into Jakub Enžl's Enjoy Protein Isolate by way of the enzyme blend DigeZyme to improve and enhance digestion. The supplement comes in only one flavor at the moment with Cocoa Brownies, it has 40 servings in its 1kg tub size, and directly from GymBeam's online store, you're looking at a price of €38.95 (37.92 USD).