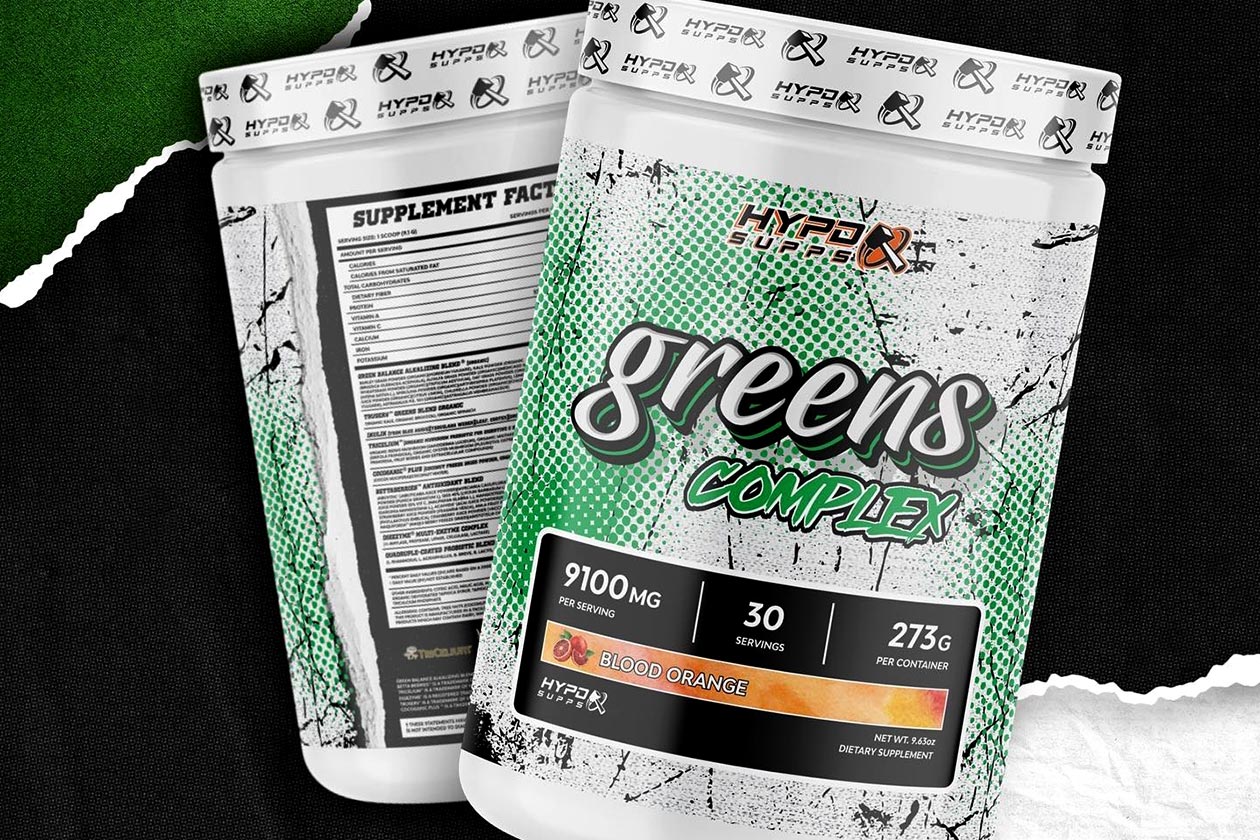 Growing sports nutrition brand HYPD Supps, best known for its workout-based supplements like the pre-workouts YOLO and YOLO Darkside, has announced something more health-orientated this month. The brand has dipped into the wellness side of the industry previously in its comprehensive multivitamin MVP, although its next new entry is a less common category in the superfood formula Greens Complex.
HYPD Supps' upcoming Greens Complex will be an advanced competitor for the superfood space, featuring a little more than the title-mentioned greens. The brand does promise superfoods will be a key part of the supplement, saying a full tub is equal to 20 pounds of fruits and greens. Providing some of those superfoods are a few premium blends, including Greens Balance, TruServ, and the Betta Berries antioxidant blend.
Greens Complex from HYPD Supps will also have some components to enhance absorption, prebiotic fiber, premium DigeZyme to improve digestion, and one billion CFUs of probiotics to support gut health. The superfood supplement will be available for purchase shortly from HYPD Supps and its retail partners with the usual 30 servings per tub to get you through a full month and in the one Blood Orange flavor option.