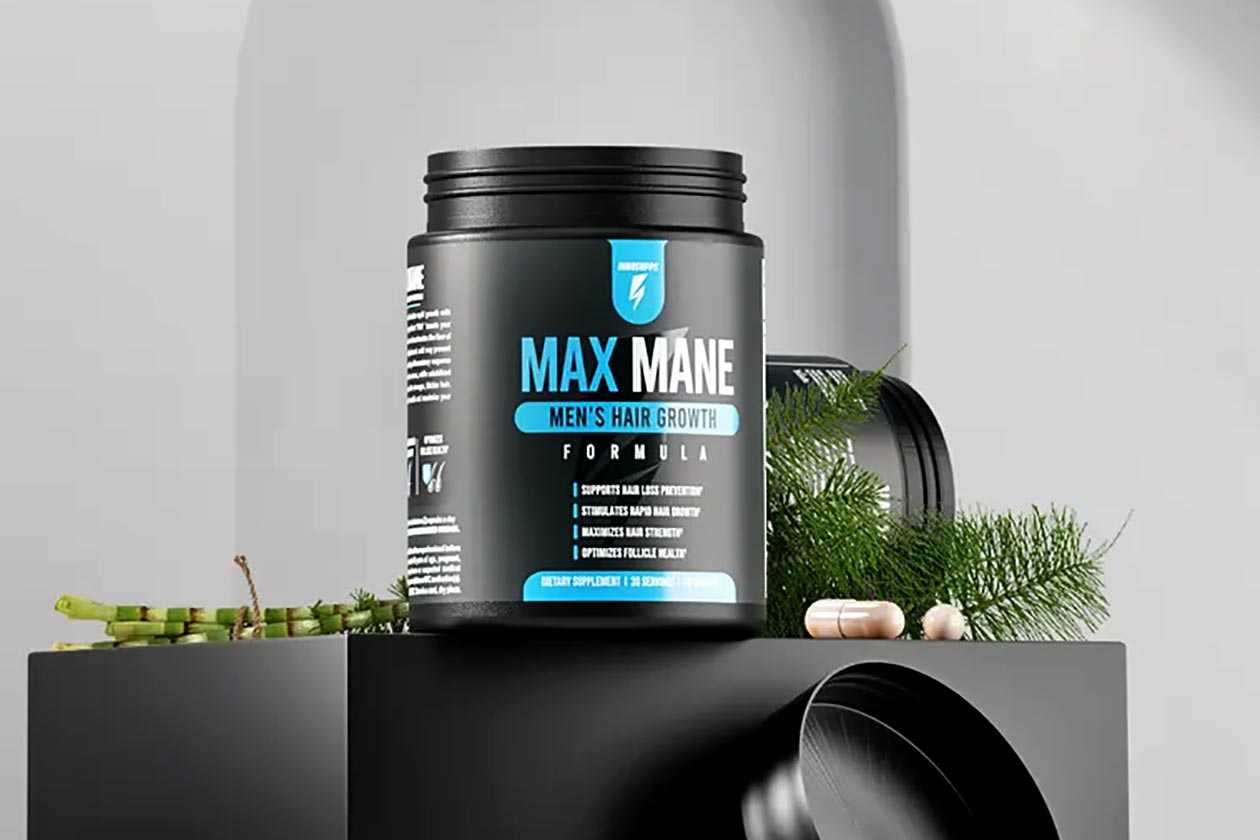 Max Mane is an intriguing new supplement from sports nutrition brand Inno Supps, although it's certainly not for your typical category of things like pre-workout, weight loss, or protein powder. Max Mane is actually a product specifically for men to help give you a luscious head of hair, bringing together several ingredients into a two-capsule serving, all to drive towards that goal.
Inno Supps has built Max Mane to prevent hair loss, stimulate new hair growth, and improve what you have with support for hair strength and follicle health. You can see the combination of ingredients powering the supplement in the facts panel below, featuring a variety of vitamins and minerals, and three non-transparent, proprietary blends, each backing a separate benefit.
Max Mane comes packed with a half-gram combination of saw palmetto, turmeric, lysine, and hyaluronic acid for complete hair health and 350mg of cysteine, methionine, and keratin, for what it calls the Follicle BioHealth Blend. The third and final complex in the product is to stimulate and support new hair growth with 108mg of horsetail, BioPerine, and YÜTH branded spermidine.
Max Mane is a unique supplement and not something you see all that often, if at all, from a sports nutrition company, especially the size of Inno Supps. The cost of Max Mane and its hair loss prevention, hair growth, and hair health benefits is fairly expensive at $49 for a bottle of 30 servings, although during the brand's Labor Day sale you can save 20% with the coupon "LDW20".