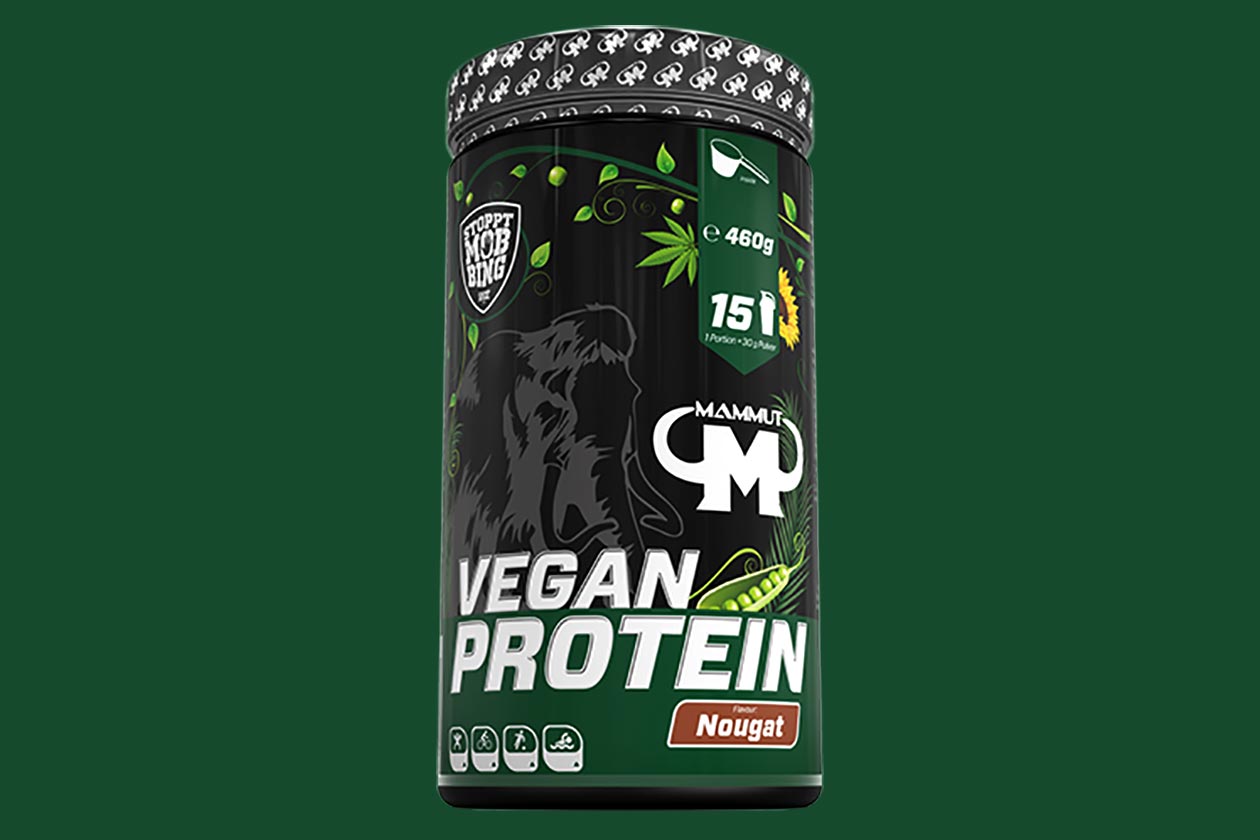 Mammut Nutrition has joined the extensive list of sports nutrition brands with a plant-based, vegan-friendly supplement in the protein powder category. The brand already had its mainstream competitor Whey Protein and the more premium, whey isolate-based Formel 90 Protein, and now, alongside that, is the simply named Vegan Protein in the one Nougat flavor.
The all-new Vegan Protein from Mammut Nutrition has four carefully selected sources of protein to provide a comprehensive and balanced collection of muscle recovery and muscle-building essential amino acids. The formula is primarily powered by pea protein isolate, then there is broad bean protein, slightly less sunflower protein, and finally, hemp protein.
The nutrition profile of Mammut Nutrition's Vegan Protein is solid too, with 20g of protein per serving, a lean 1.8g of carbohydrates, under a gram of sugar, 2.7g of fat, and 118 calories. You can get the brand's newest protein powder from its retail partner Best Body Nutrition, where it's priced fairly low at €16.49 (16.11 USD), although that is for a small tub of 15 servings.