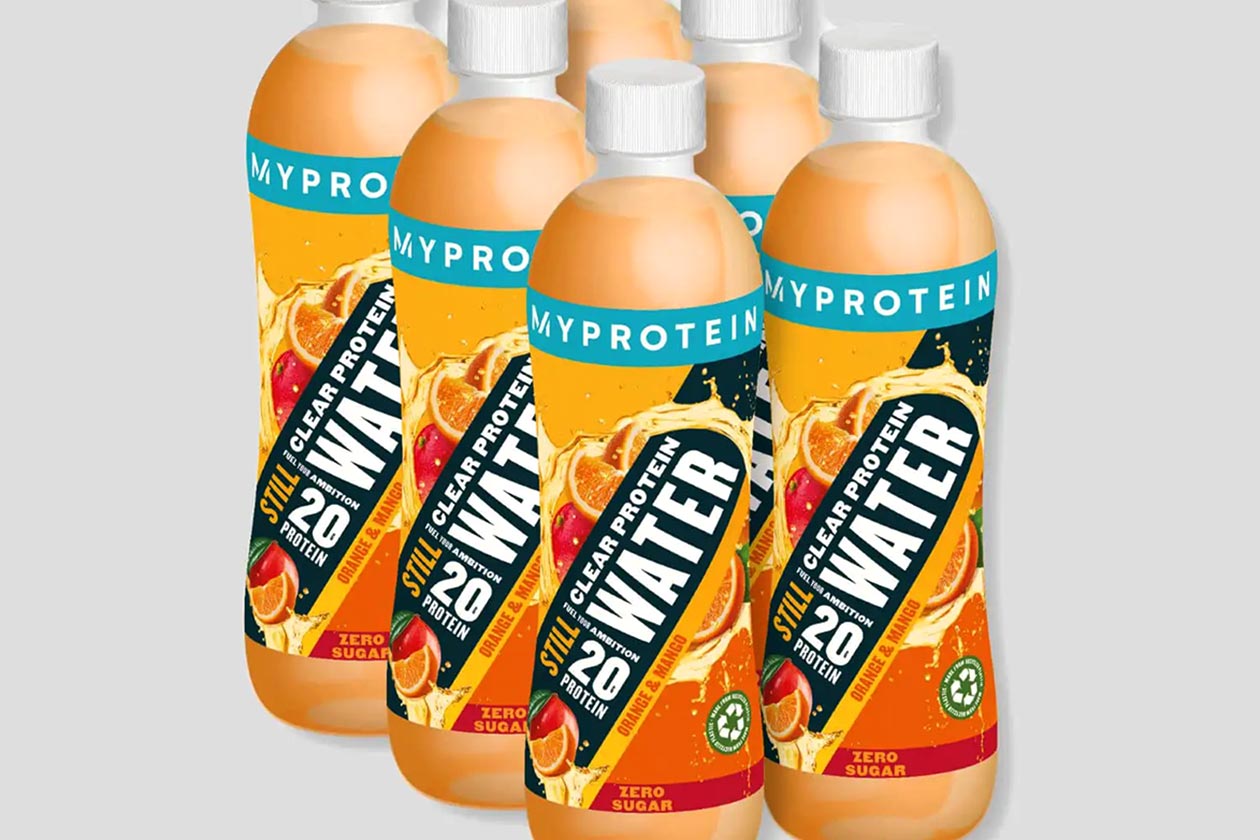 The Clear Series is a family of supplements from Myprotein that has grown well beyond the international brand's original Clear Whey Isolate. We've seen a massive amount of Clear-named protein products from Myprotein over the years, including the calorie-dense Clear Whey Gainer, Clear Vegan Protein, Clear Whey Electrolyte, and the balanced Clear Whey Meal Replacement.
Myprotein's Clear family has moved into beverage to close out the month of September, introducing Clear Whey Drink. It is basically the brand's original Clear Whey Isolate protein powder, but in the form of a lean, on-the-go drink. Every bottle of the liquid supplement packs a solid 20g of protein, all from whey isolate, an impressive zero sugar, carbohydrates, or fat, and a calorie count of 80.
Like most beverage products or drinkable spin-offs, Myprotein's Clear Whey Drink is more expensive than Clear Whey Isolate protein powder, although you do get the convenience of grab-and-go. Myprotein.com has the product at £19.99 (21.72 USD) for a pack of six, so £3.33 a piece, in two tasty flavors to start with Peach Tea and the common combination of Peach and Mango.