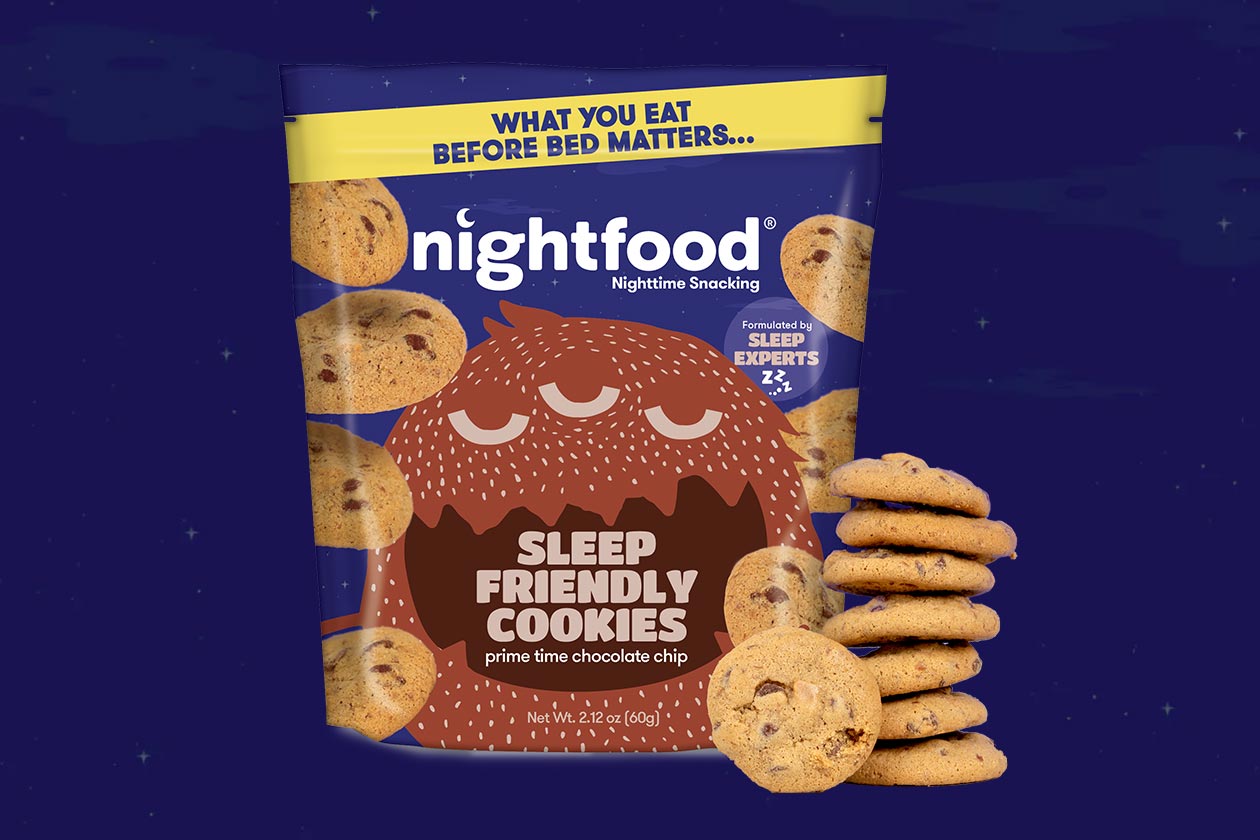 A few months ago, Nightfood revealed that it would be coming out with a creative cookie featuring the same sort of functional approach as its original nighttime-suited ice cream. For those not familiar with Nightfood's previously only product, it is promoted as a sleep-friendly ice cream, where it's removed ingredients that could potentially disrupt sleep, hence the sleep-friendly marketing angle.
The Nightfood Cookie has the same functional benefits as the ice cream, designed to be a better snack solution before going to sleep. The brand has infused the bite-sized 5g cookies with inositol, vitamin B6, and prebiotic fiber. The product is also nutritionally better for you, like the ice cream, with 4g of protein in six cookies, 17g of carbohydrates, 6g of that sugar, 4g of fat, and 120 calories.
Nightfood's sleep-friendly cookie comes in 60g bags, with 12 cookies in each, so if you throw down the lot, you can double those macros above to 8g of protein, 34g of carbohydrates, and 240 calories. The functional company that seems to really specialize in that nighttime window has launched its cookies through its own website in a Chocolate Chip flavor in bundles of three, six, and 12 bags.