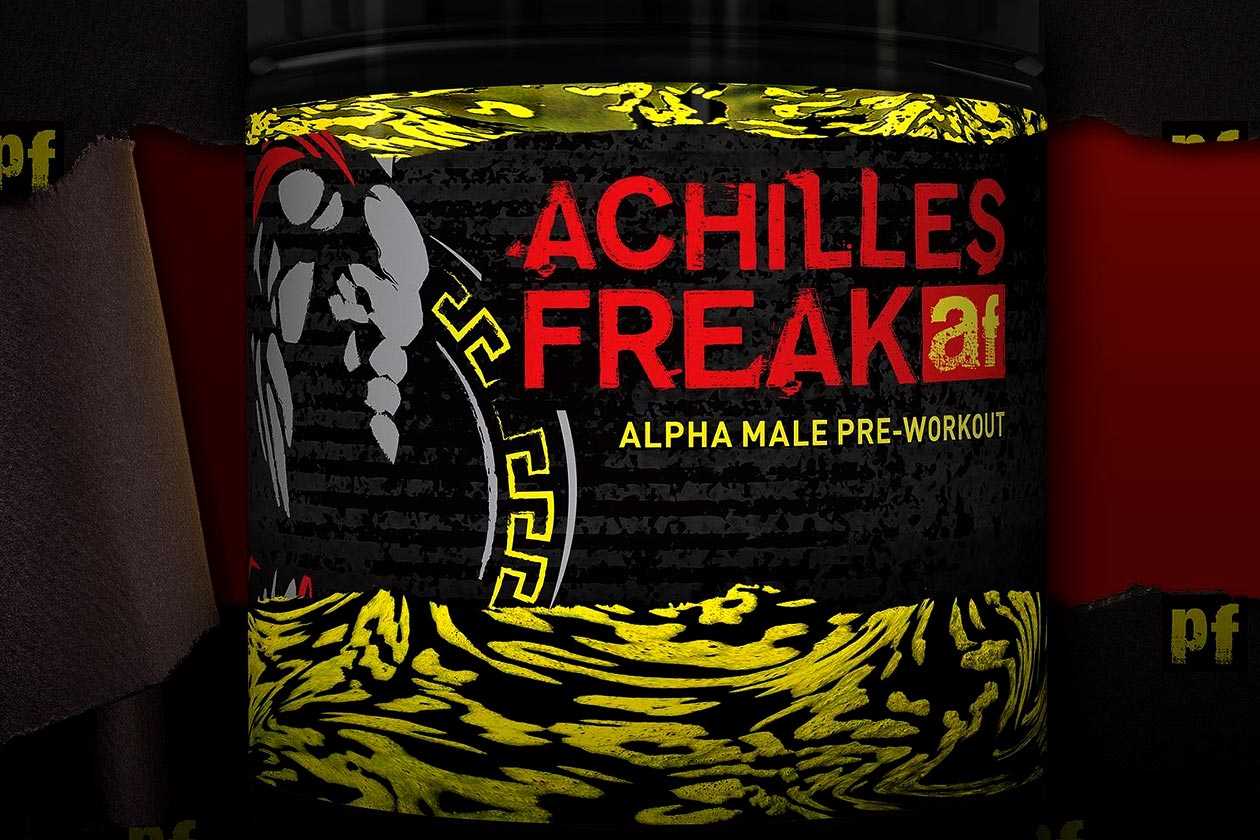 While it was a long time ago, at the start of last year, PharmaFreak previously shared a teaser image of an upcoming supplement by the name of Achilles Freak. Based purely on the title, we suspected Achilles Freak to be some sort of joint support product. It turns out we were way off, as over a year and a half later, Achilles Freak has surfaced again, with the brand finally teasing the supplement once more and revealing its type.
PharmaFreak's extremely long-awaited Achilles Freak is not a joint health formula but a pre-workout, or more specifically, what the brand describes as an alpha male pre-workout. While that brief description is all we have to go off, it certainly pushes us in a direction as to the point of difference Achilles Freak might be shooting for, as the brand does already have competitors in the pre-workout category.
Alpha pre-workout to us screams testosterone-boosting pre-workout, where PharmaFreak combines ingredients for common pre-workout benefits like energy, focus, and pumps, with a few other components to naturally boost testosterone. The brand did do this to some extent in Anabolic Freak Pre-Workout, featuring d-aspartic acid, although if Achilles Freak is what we think, it'll probably go deeper with more to support testosterone levels.
PharmaFreak really looks to be ramping things up and to get ready to release Achilles Freak, so don't be surprised if we get a full reveal on the "alpha male" pre-workout in the coming days, with availability not far behind.