5 months ago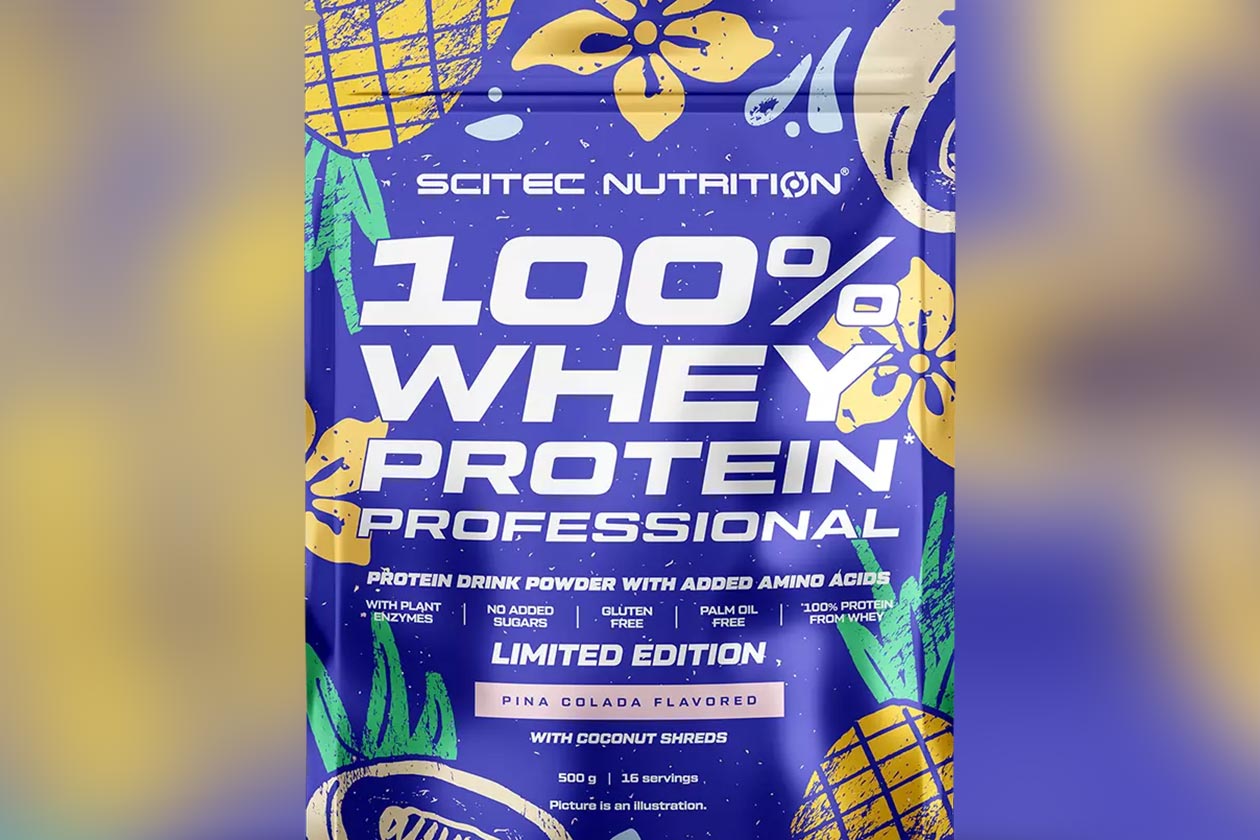 MyoFactor isn't all the news we have from Scitec Nutrition to share today; it has also dropped another flavor for one of its protein powders, although this one is only going to be around for a limited time. While the product is already on shelves and definitely stands out with its special edition label design, longtime fans of the brand may recognize it, as Scitec has had it available in the past.
Scitec Nutrition's summer-suited limited edition flavor is a cocktail-inspired Piña Colada for the whey-based protein powder 100% Whey Protein Professional. Once again, this is not the first time we've seen this product from the European brand; it was initially introduced a few years ago in 2019, around the start of summer, although it didn't have the eye-catching label in the picture above.
As mentioned, Scitec Nutrition's Piña Colada 100% Whey Protein Professional which actually has real coconut shreds in the powder itself, is already out and available in stores and on shelves in the UK and Europe, but as it says on its label, only for a limited time.