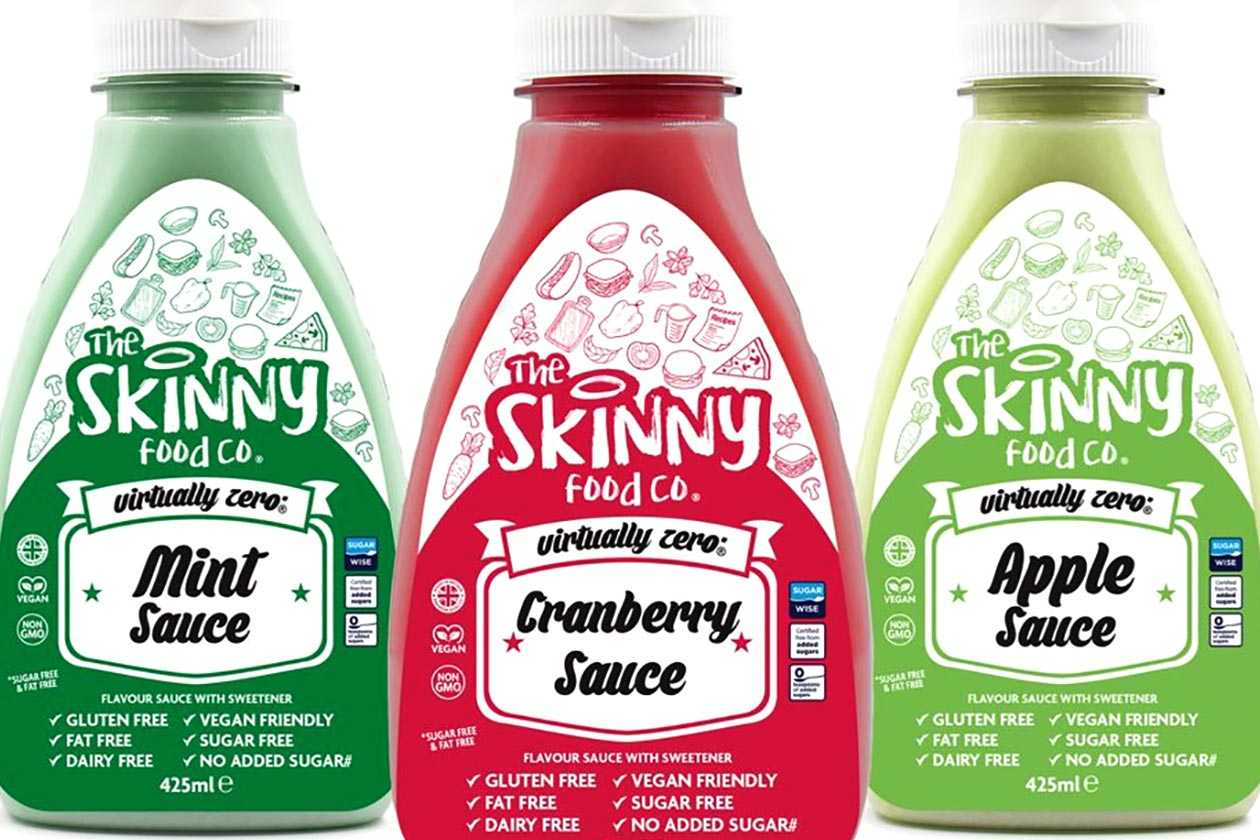 Christmas is still a few months away but approaching fast; something Myprotein would've reminded you of with the recent announcement of the return of its advent calendars. The Skinny Food Co is now also getting ready to get into the spirit of the season, revealing three limited edition products it plans on coming out with in time for the season of giving.
Skinny Sauce is The Skinny Food Co's delicious low to zero calorie sauce, and it comes in an absolutely massive number of flavors. The three upcoming products for Christmas are all fresh new flavors of Skinny Sauce and themed around the holidays. As pictured above, the brand has put together low-calorie Mint Sauce, Cranberry Sauce, and Apple Sauce.
None of The Skinny Food Co's Christmassy flavors of Skinny Sauce are available yet but will be soon, and with plenty of time to give them a try, stock up, and have them on hand for when the big day eventually rolls around.