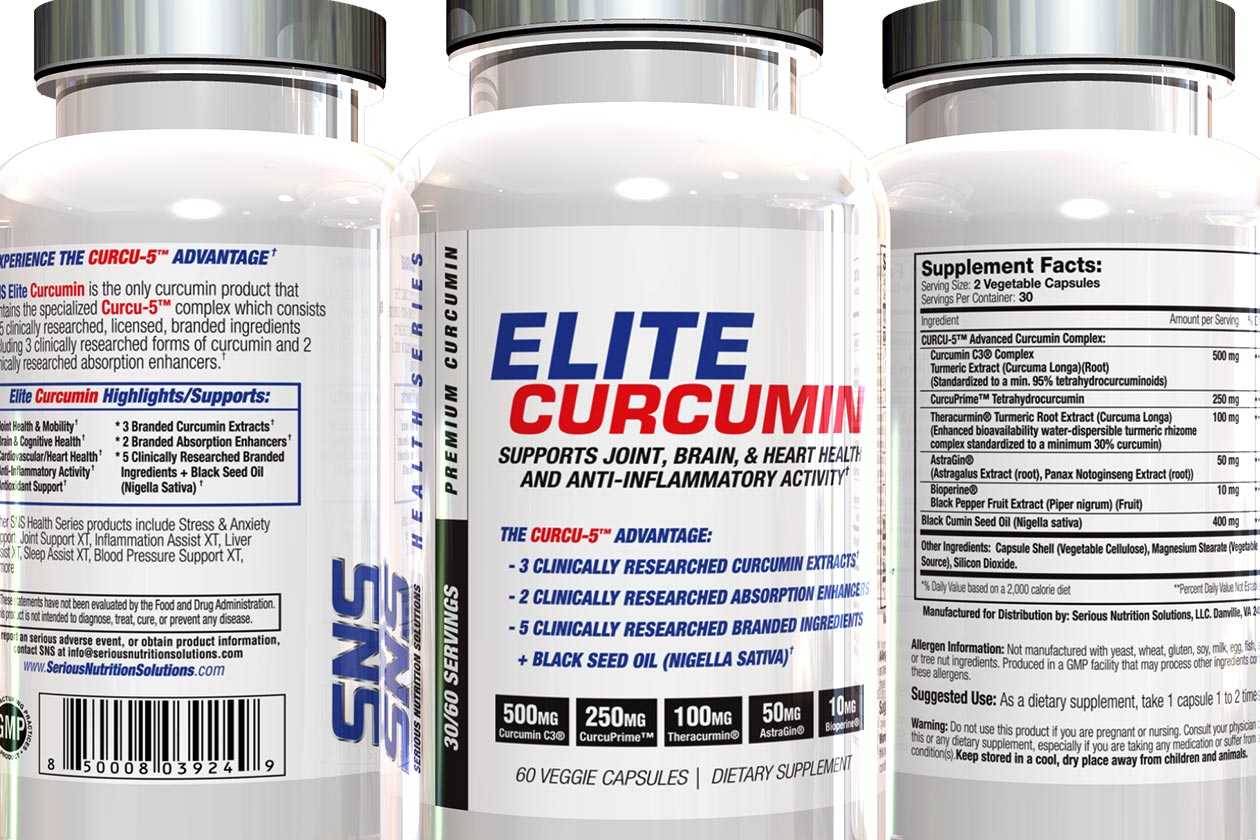 As promised, Serious Nutrition Solutions has released an all-new supplement on the Saturday of its Labor Day Weekend sale, and as previously confirmed, there is still another one coming tomorrow and the promising Anabolic XT arriving Monday. The drop from the brand today is Elite Curcumin, designed to provide all of the common benefits of curcumin, such as joint and brain health, and reduced inflammation, but with a formula that is unlike anything else out there.
Serious Nutrition Solution's Elite Curcumin is a one-of-a-kind curcumin supplement that brings together three of the more popular and premium branded versions of the ingredient into one product. Each two-capsule serving of the complex curcumin formula comes with 250mg of CurcuPrime tetrahydrocurcumin, 100mg of Theracurmin turmeric, and half a gram of the Curcumin C3 blend. The brand has paired all of that with BioPerine and AstraGin to additionally enhance absorption.
Typically you only get one source of a curcumin in a supplement, regardless of whether it be standalone or something more comprehensive. As you can see, in typical Serious Nutrition Solutions style, Elite Curcumin is something different, giving you all of the popular branded versions and their specific benefits in one. The regular price of the product is $39.99, although during the brand's Labor Day Weekend sale, it is down to $27.99 just be sure to enter the coupon "LDW30".