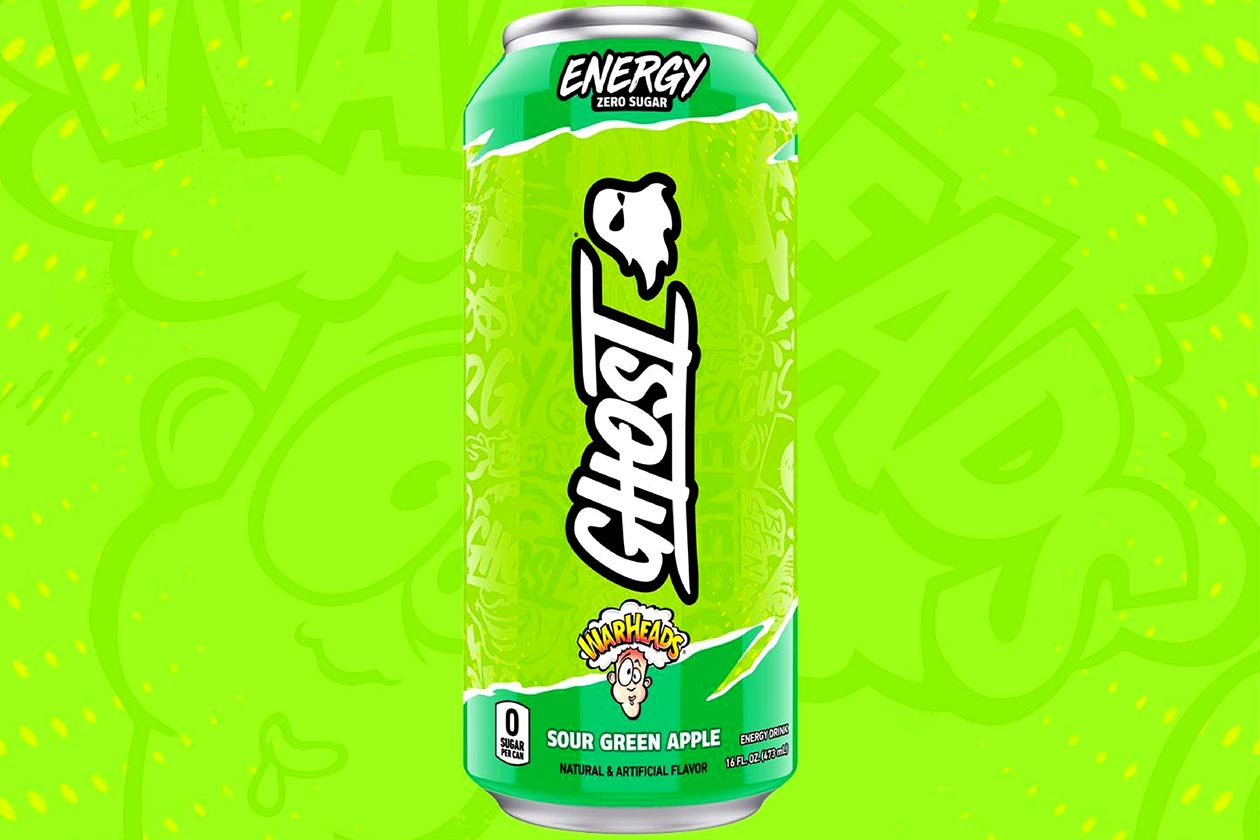 The original lifestyle supplement company Ghost has announced a fresh new flavor for its hit energy drink, Ghost Energy, packing 200mg of natural caffeine, premium Neurofactor for focus, and only five calories a can. The brand has done an incredible job growing the beverage and its list of flavors since it came to market a little more than two years ago, with currently nine different flavors on the market.
The newest flavor announced for Ghost's energy and focus supporting beverage is another authentic collaboration with a Warheads Sour Green Apple Ghost Energy. It'll have all of the same great ingredients as the other options with that reliable 200mg of caffeine, Neurofactor, Carnipure, and AstraGin. The macros will also remain incredibly low with no sugar or fat, only a gram of carbohydrates, and five calories.
The Warheads Sour Green Apple Ghost Energy, put together in partnership with Warheads candy itself, will be launching in just over a week on Friday the 30th of this month. It isn't going to be a full launch, but the "secure a can" promotion we've seen from Ghost several times, where for one hour, starting from midday Central time, you'll be able to order a single can of the product through the brand's mobile app.