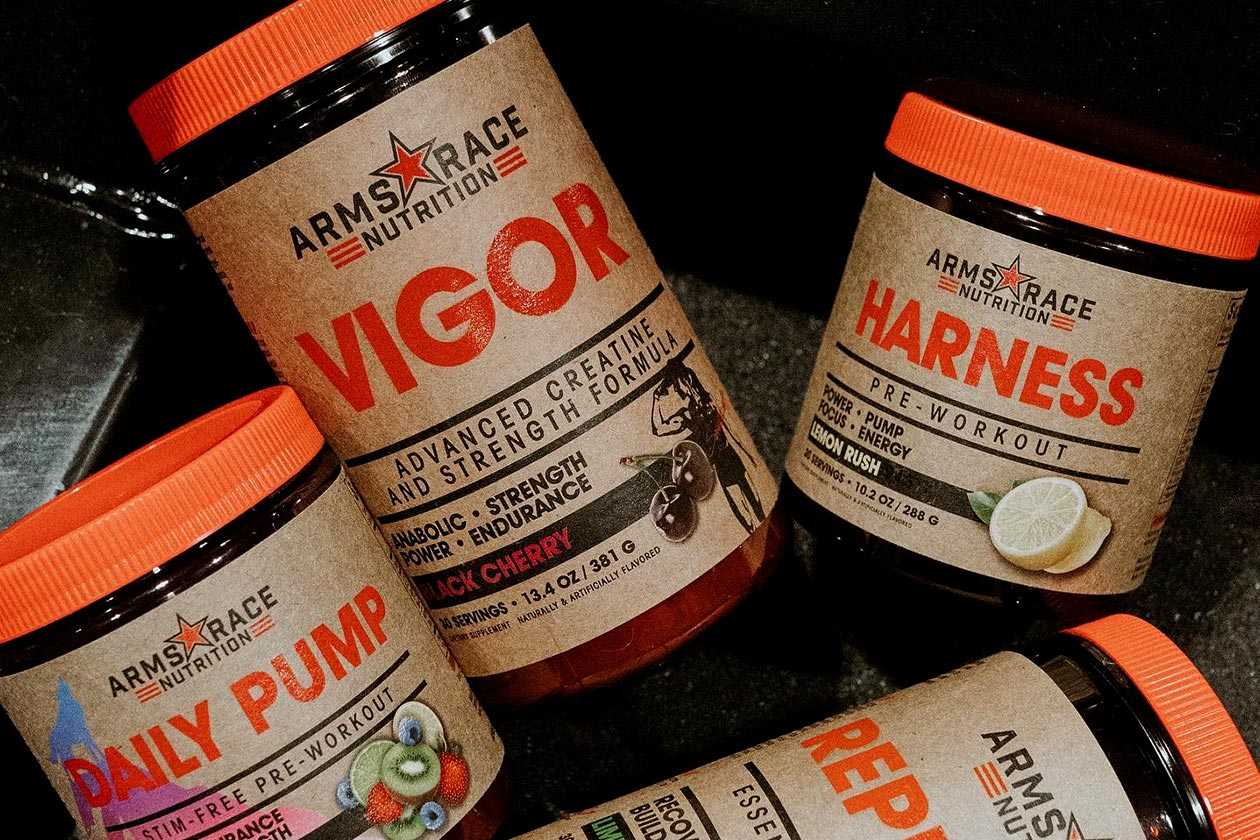 Arms Race Nutrition has been bringing the heat in 2022, including a massive expansion into The Vitamin Shoppe this very month, as you can now get the brand and five of its supplements at the sports nutrition retailer. With such consistency right from the first month, the brand is obviously not slowing down as we come to the last couple of months of the year; in fact, it is going to finish strong.
Something that has become a fun and exciting part of Arms Race Nutrition is its alternatively branded flavor series, where it puts together a new flavor for four separate supplements and gives them a matching alternative label design. The brand has announced that for Black Friday this year, which is only a few weeks away, it is dropping another one of those families, but that's not all.
Like Arms Race Nutrition's other flavors series like Big Sky, Venice Beach, and Key West, its upcoming collection will involve four supplements, including the creatine-based muscle builder Vigor. More importantly, the version of Vigor that'll be in that still yet-to-be-named flavor series is going to be Vigor Second Edition, featuring some sort of tweak, separating it from the original.
Again, Arms Race Nutrition is keeping details on the flavor series under wraps, which makes sense as Black Friday is still a few weeks away, and it's staying quiet on the change for Vigor Second Edition too. The current Vigor combines creatine, betaine, PeakO2, coQ10, and AstraGin, a formula that could go nicely alongside several ingredients matching that daily strength and performance theme.