Body Fortress is one of the many popular, mainstream-style sports nutrition brands that designs and prices its supplements for a more everyday market than advanced, specialized companies. This approach is reflected in the categories it competes in, which is mostly protein powder with the likes of Whey Protein, the high-calorie Mass Gainer, and the more premium Isolate Protein.
The mainstream supplement company has introduced an all-new pre-workout with Body Fortress Elite Laser Start, and it features the type of formula you'd expect from the brand and its target market. The first detail worth sharing for Laser Start is its price, as it is far cheaper than the products we usually share in the competitive category at $16.99 for a tub of 30 full servings.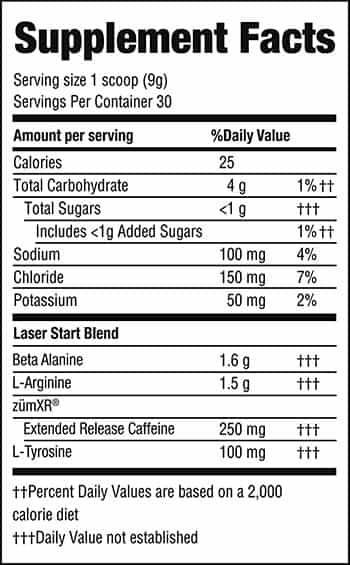 With that price in mind, the ingredients and dosages won't be as surprising, as it isn't anything impressive or overly complex. Body Fortress combines all common components for its Elite Laser Start pre-workout with 1.6g of beta-alanine for performance and endurance, 1.5g of arginine, electrolytes for hydration, and an incredibly low 100mg of tyrosine. Then for energy, you get a much more respectable 250mg of zumXR extended-release caffeine.
If you're at all familiar with pre-workouts, you'll know the dosages outside of caffeine are well below what you want, with beta-alanine usually at 3.2g and tyrosine typically ten times 100mg at a gram, not to mention most pre-workouts have a lot more ingredients. If Body Fortress Elite Laser Start is still appealing, you can get it for that aforementioned price of $16.99 on Amazon.