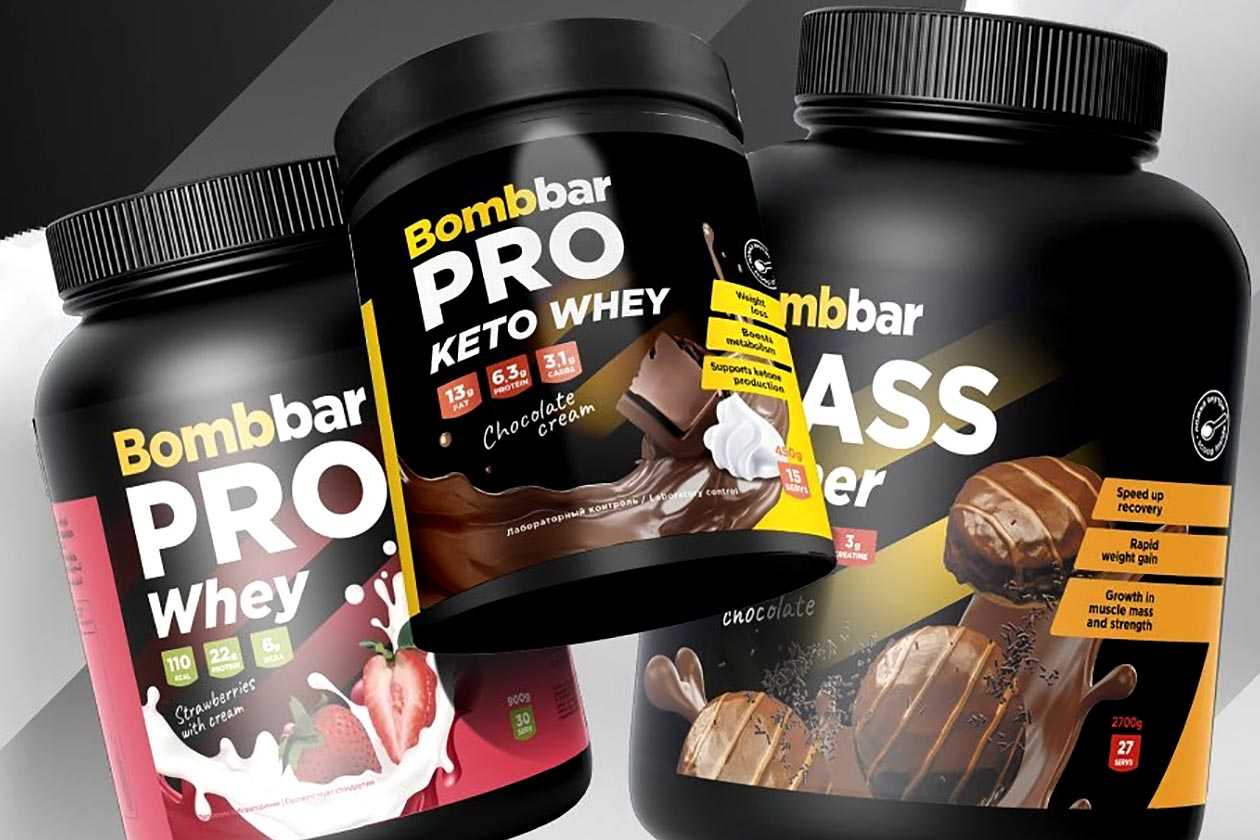 Russian brand Bombbar has dived into the sports nutrition side of the supplement industry this month, which is not an area it's familiar with. Bombbar has won our Functional Brand Of The Year Award two years running, and that is what it's known for most; protein snacks, intriguing healthy treats, and creative foods. It does have some basic health supplements, although its new sports nutrition products are a rather drastic shift.
Bombbar has introduced four different types of protein powder, each featuring its own point of difference for separate goals, diets, and nutrition benefits. The more straightforward two are Pro Whey, a whey concentrate supplement providing 22g of protein with 1.6g of carbohydrates, 1.7g of fat, and 110 calories; and Pro Isolate, a whey isolate-based product with a leaner 25g of protein, a gram of carbs, under a gram of fat, 109 calories.
The other half of Bombbar's sports nutrition rollout is Pro Keto Whey combining whey concentrate and coconut oil with 6.3g of protein, 13g of fat, 3.1g of carbohydrates, and 155 calories. Last but not least is the brand's high-calorie mass gainer, simply named Mass Gainer, providing 20g of protein from whey and milk, a hefty 65.5g of carbs from maltodextrin, 2.6g of fat, 365 calories, and a bonus 3g of creatine monohydrate for strength and size.
All of Bombbar's protein-based supplements are available starting this week through its online store at bombbar.ru, and they each have a variety of options. Pro Whey has two flavors in 450g and 900g tubs, Pro Isolate also has two flavors in just the one 900g tub, Pro Keto Whey only has a small 450g in two flavors, and finally, Mass Gainer has a selection of three flavors in two giant tubs, a 1kg or the almost three times bigger 2.7kg.