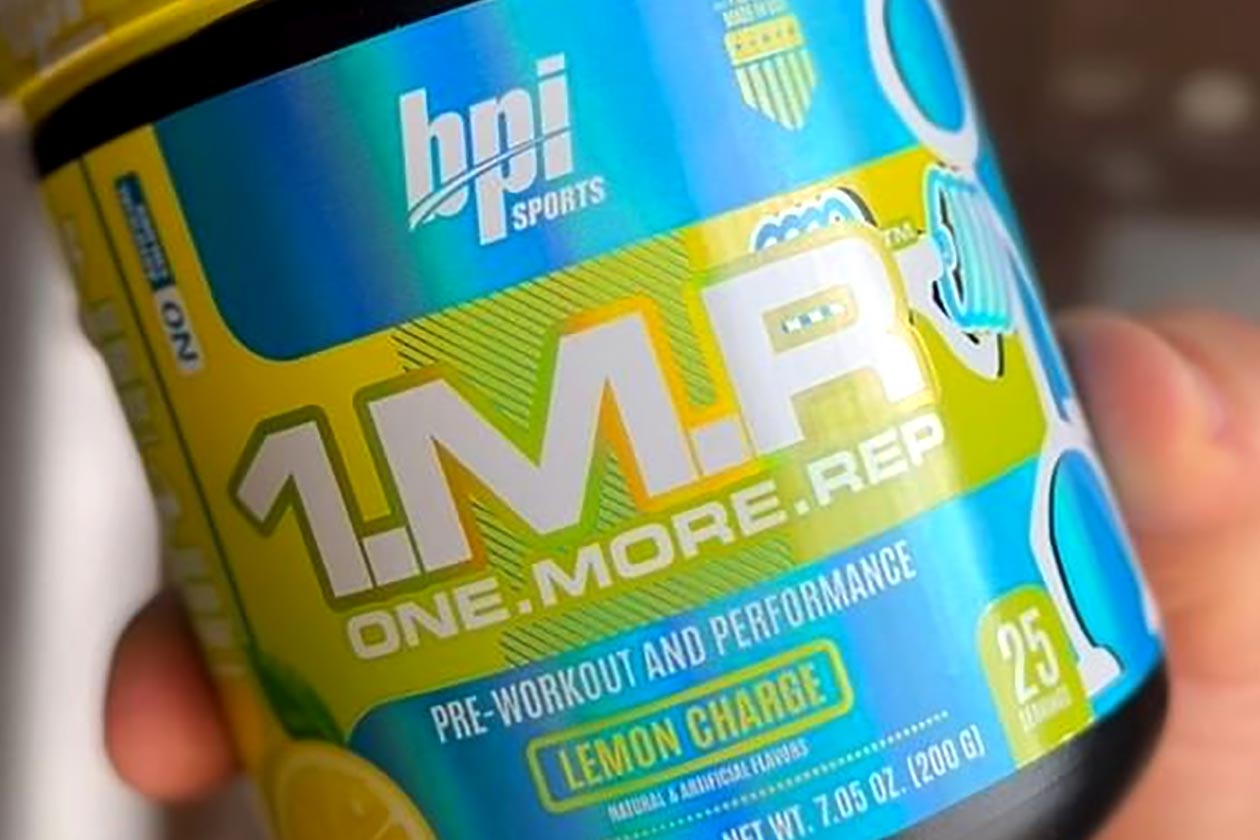 BPI Sports recently put out a mysterious and mostly blacked-out teaser image of an upcoming supplement alongside the intriguing and confident words "we started this". Based on what was in the teaser from the graphic to each of the carefully selected words, we suspected the legacy sports nutrition brand to be talking about a new version of its long-running pre-workout 1MR or One More Rep, and it turns out we were spot on.
BPI Sports has previewed that previously teased supplement, and it is the latest evolution of its pre-workout 1MR, standing for One More Rep, which made a massive name for itself back in the days of DMAA products. The brand is keeping the exact contents of its new 1MR under wraps for now but has shared a few of its key ingredients, confirming the inclusion of TeaCrine and Dynamine for energy and focus, and glycerol for pumps.
There is more in the 2022 edition of BPI Sports' 1MR pre-workout, and we're not going to be waiting too long to see the complete formula. While the brand has just shared the first look at the upcoming supplement, it will be available for purchase in two days. The product is due to go live exclusively at bpisports.com on Thursday of this week, where the current 1MR is $26.99, which leaves us assuming the new will be a similar price.