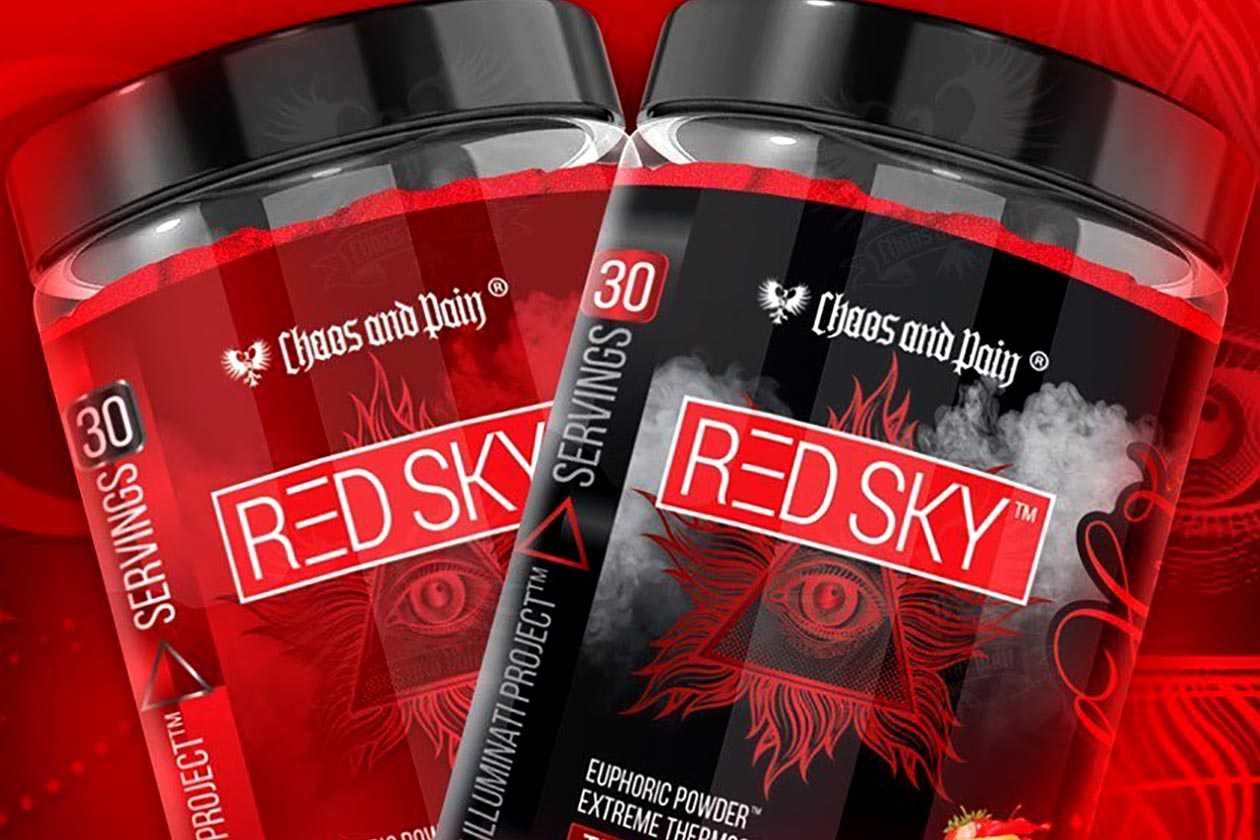 Red Sky is one of Chaos and Pain's most popular supplements, known for its intense stimulant and thermogenic experience. It includes potent, hard-hitting ingredients like yohimbine, alpha yohimbine, theophylline, eria jarensis, isopropylnorsynephrine, and, of course, caffeine. The long-running Chaos and Pain has revealed that in a few weeks' time, it is dropping an alternative version of Red Sky.
Up next from Chaos and Pain is a flavored powder spin-off of the energizing weight loss product Red Sky that promises to be just as intense, euphoric, and thermogenic. The brand is keeping the ingredients and dosages squeezed into the supplement under wraps for now, so we're not sure if it'll be the same as the capsules, but with that matching set of benefits, at the very least, it has to be similar.
Chaos and Pain is going to be sharing the undoubtedly potent and stimulant-fueled formula behind its flavored Red Sky in the lead-up to its launch, which, as mentioned, isn't that far away. The brand is planning to drop the fat-burning product precisely on the 31st of this month, Halloween, and if it's like most of the Chaos and Pain's drops, it'll be introduced with some sort of deal or discount.