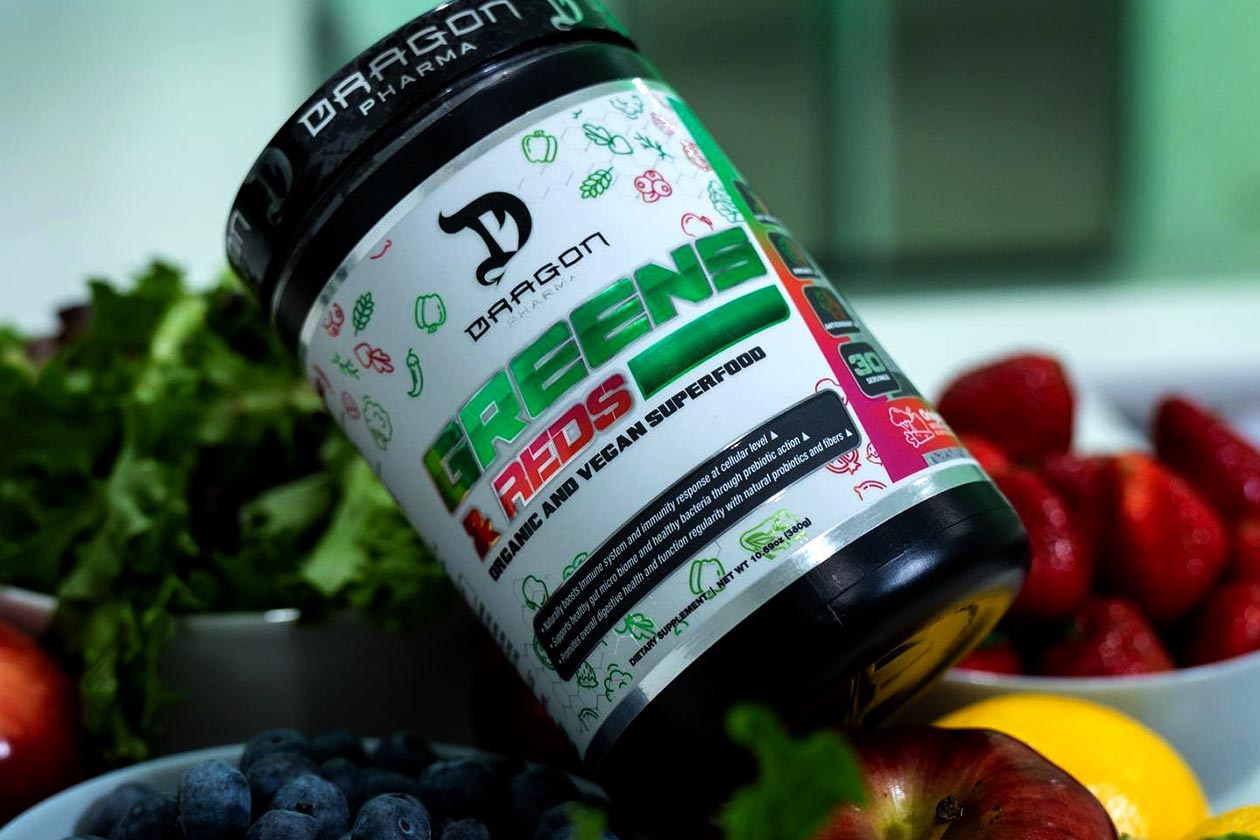 One of the big trending categories to come out of the past couple of years has been superfoods supplements, a formula typically combining several different fruits and vegetables into a convenient flavored powder product. Dragon Pharma has jumped on that trend this month, introducing its competitor, Greens & Reds, which features a bit more than superfood ingredients.
Dragon Pharma has indeed packed Greens & Reds with those two types, including a 5g greens blend with the likes of spirulina, wheat grass, and broccoli, and a 2g reds blend with the likes of strawberry, cranberry, and raspberry. The brand has thrown in a bit more outside of those blends, adding other health benefits and giving the supplement that more rounded experience.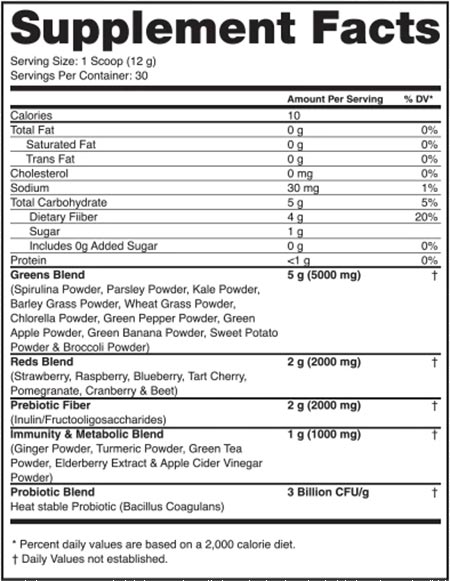 Alongside Dragon Pharma Greens & Reds' superfood ingredients is three billion CFUs of probiotics to support gut health, 2g of the prebiotic fiber inulin, and a 1g non-transparent blend for immune health, featuring ginger, turmeric, green tea, elderberry, and apple cider vinegar.
Greens & Reds is available straight from Dragon Pharma's online store at dragonpharmalabs.com at $44.99 for a tub of 30 servings, and it is said to taste great, which is a major factor in this type of product because they have the potential of tasting absolutely awful. Dragon Pharma's entry into the category has two options on its menu in Lemonade and the berry-flavored Original.