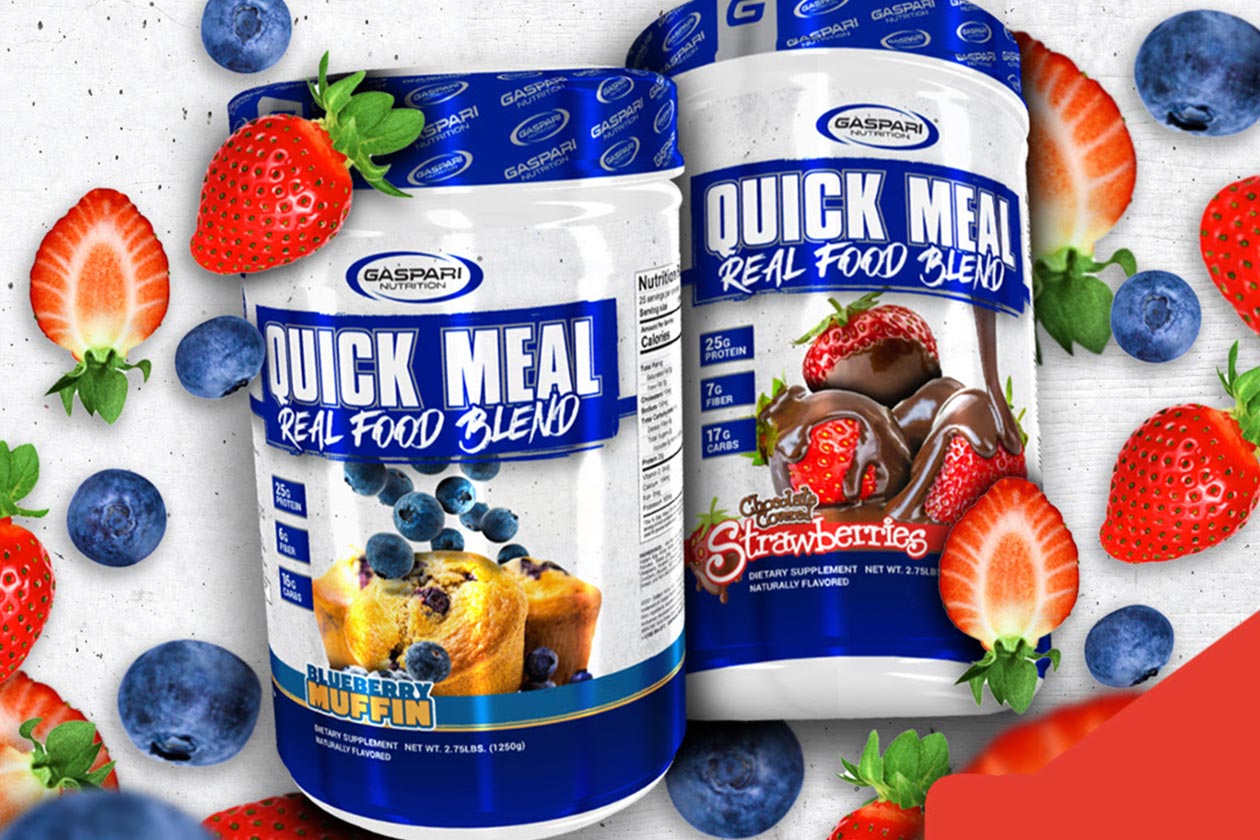 Gaspari Nutrition has named its next entirely new product, and it is a type that we have seen from a fair amount of other sports nutrition brands but not Gaspari. The legacy supplement company is returning to the protein powder or nutrition category with a convenient and comprehensive meal replacement product, introducing Quick Meal Real Food Blend.
As per the name, Gaspari Nutrition's Quick Meal Real Food Blend is a complete meal solution made exclusively with real food ingredients, ensuring great digestibility and absorption. The macros we know of for the supplement include a solid 25g of protein, 15 to 17g of carbohydrates with 6 to 7g of that fiber, which is balanced, with room to double scoop for 50g of protein and still keep the carbs reasonable at 30 to 34g.
Gaspari Nutrition is looking to launch Quick Meal Real Food Blend shortly in the one 25-serving size, or 12 servings if you decide to double up for that 50g of protein. As for flavors, the brand has shown off two for now in traditional Blueberry Muffin, and one of our favorite taste combinations in Chocolate Covered Strawberry, which has a marginally higher carb count.