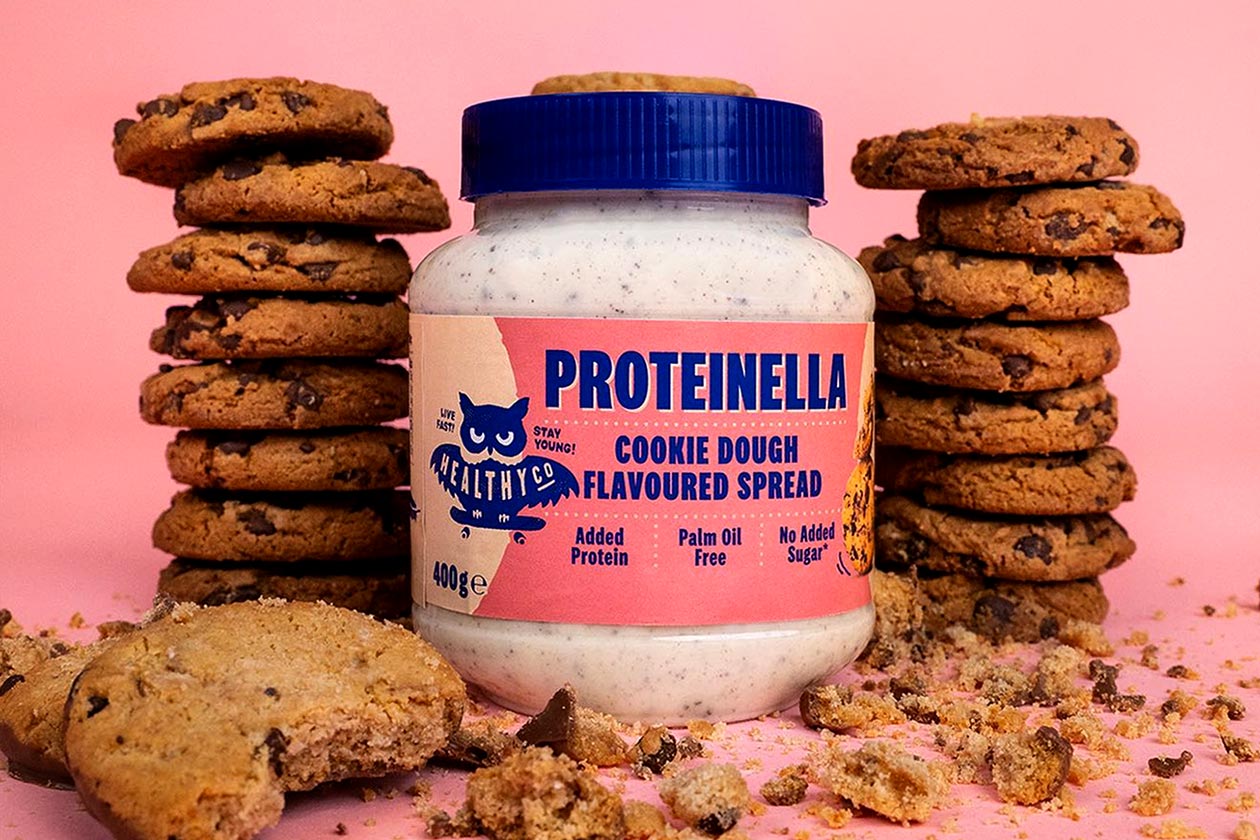 Proteinella is a high protein, low sugar spread from Swedish functional company HealthyCo, available in a variety of different and delicious flavors. There is the classic Nutella combination of Smooth Hazelnut & Cocoa, sweet and salty Salted Caramel, and White Chocolate. The brand is rolling out a fresh new option this month that appears to be ongoing and it's arrived alongside an interesting freebie promotion.
The new flavor of HealthyCo's tasty Proteinella spread is Cookie Dough, featuring all of the product's usual highlights of added protein, low sugar, and a delicious experience. As mentioned, there is a freebie promotion that is going alongside the rollout, which is exclusive to stores. If you head to a physical location to buy a jar of Proteinella, participating retailers will give you a choice of three freebies to take home.
Shoppers that get a tub of Proteinella in a store can take home a 10kr discount off their next purchase; a HealthyCo branded butter knife to help spread Proteinella; or a recipe book for tasty treats that can be made using Proteinella. The promotion is only available for a limited time and again, only at participating stockists, which have freebie displays.