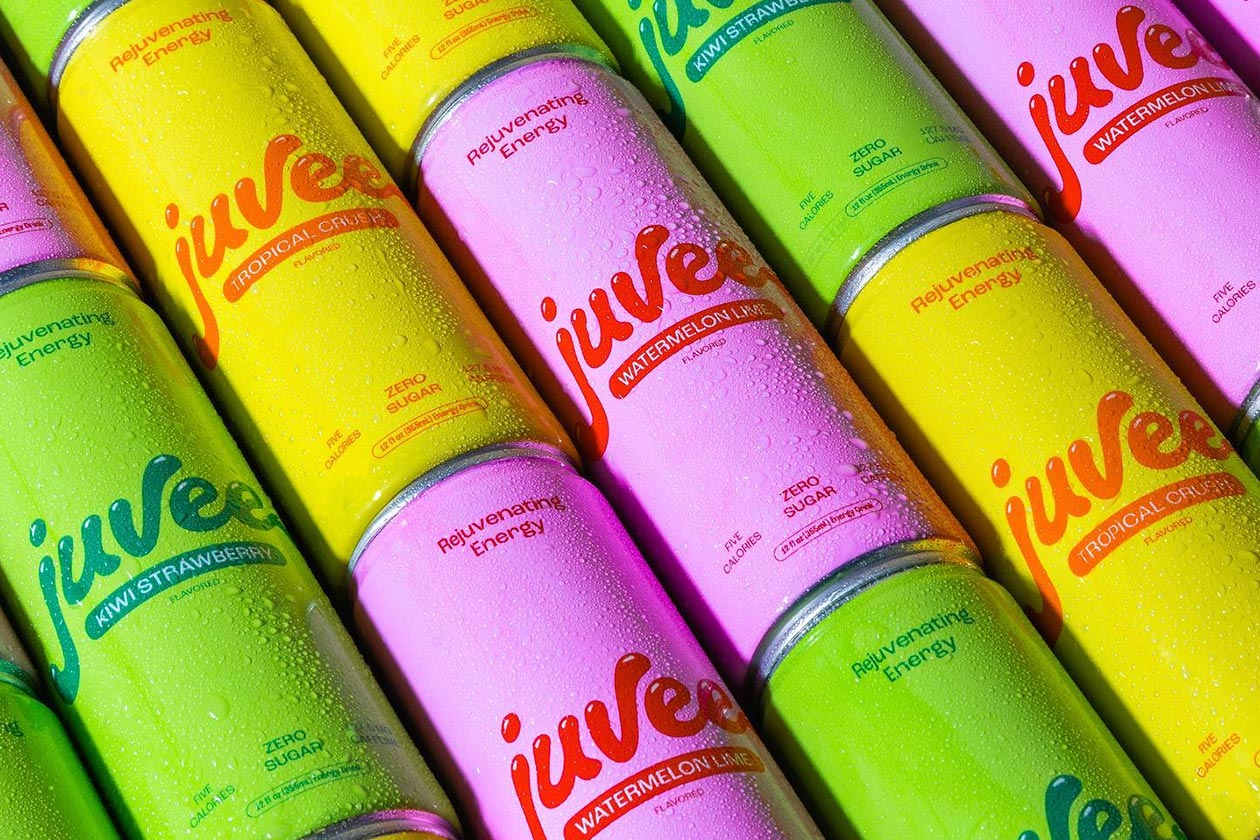 Professional gamer Matthew Haag, better known as Nadeshot, has come out with his own energy drink named Juvee. You may remember Nadeshot is actually someone G Fuel partnered with several years ago for a special edition LemoNADE flavor of its signature supplement. Juvee is described as a rejuvenating beverage, hence the title, and it features a little more than the usual caffeine to provide its experience.
Nadeshot's Juvee energy drink has quite a complex functional formula with theanine for mood, ginseng to support focus, B vitamins, taurine, and a rather precise 127.5mg of caffeine. The product's nutrition profile is clean, getting as close to zero calories as you could want, with no protein or fat, only a gram of carbohydrates with none of that sugar, and a total calorie count of five per slim and sleek 12oz can.
In the flavor department, the Juvee energy drink has three fruity recipes to choose from, almost all of them colored to match their tastes with the green-branded Kiwi Strawberry, Tropical Crush in bright yellow, and the pink-purple Watermelon Lime.
There are a few places you can visit to get your hands on and try Nadeshot's entry into the energy space, including through a direct-to-consumer online store. Juvee's website drinkjuvee.com sells the beverage in cases of 12 at $36, which is high for its size and compared to the competition, although you do get free shipping with two cases. You can also get the Juvee energy drink from the grocery delivery app Go Puff, and through there, it's in single cans at $3.49 each.