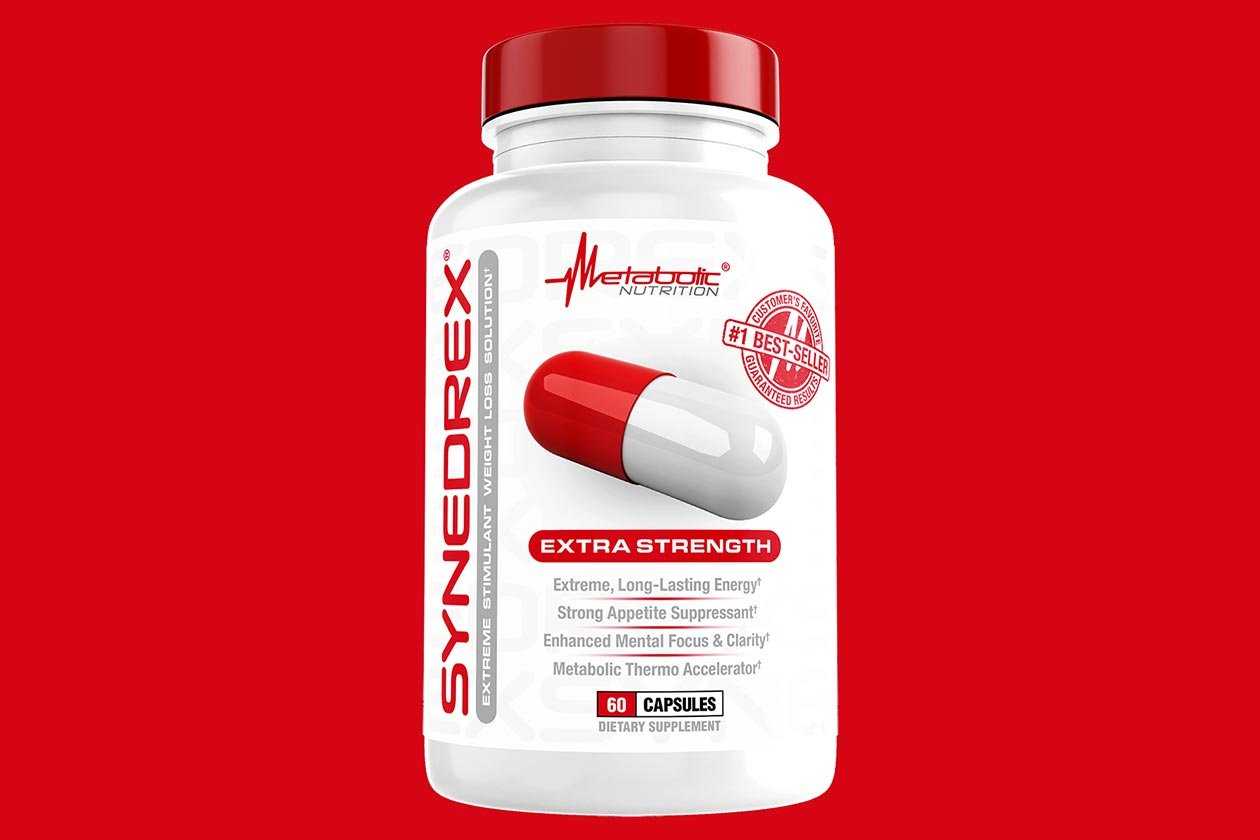 The stimulant-powered fat burner Synedrex is one of the most known supplements from Metabolic Nutrition, and it has been on the market for over a decade. The original dates back to the era of DMAA products, when the brand combined the potent and powerful stimulant with several other energizing and fat-burning components, including yohimbe and caffeine.
Metabolic Nutrition has reformulated and relaunched its long-running and incredibly well-known Synedrex this month, and after all these years, it still maintains that high-powered approach with an intense amount of stimulants. Another consistent feature of Synedrex has been its use of proprietary blends, keeping its many main ingredients wrapped in a non-transparent blend, and that continues in the supplement's latest iteration.
The 2022 edition of Metabolic Nutrition's fat-burning Synedrex features a 630mg blend in each of its 60 capsules per bottle, with the brand recommending no more than two capsules a day. The ingredients filling out the blend are caffeine, eria jarensis, naringin, grains of paradise, evodiamine, yohimbine, vanadyl sulfate, alpha yohimbine, huperzine, chromium, l-dopa, thyronine extract, black pepper for better absorption.
As you can see, the newest Synedrex is heavy on stimulants, ensuring it delivers that strong energy and focus effect fans of the product have come to rely on, and while the label is non-transparent, Metabolic Nutrition does confirm the caffeine content at 300mg per serving. Outside of the obvious effects, the combination of ingredients also promises to enhance thermogenesis, suppress appetite, and support overall fat loss.
The revamped Synedrex is already in stock and available for purchase directly through Metabolic Nutrition's online store at $49.99 for a bottle of 60 single capsule servings. Again, the brand does say you can have up to two servings a day, ideally, one in the morning and the other in the afternoon or evening, which going that route, a bottle would supply you for the usual 30 days.