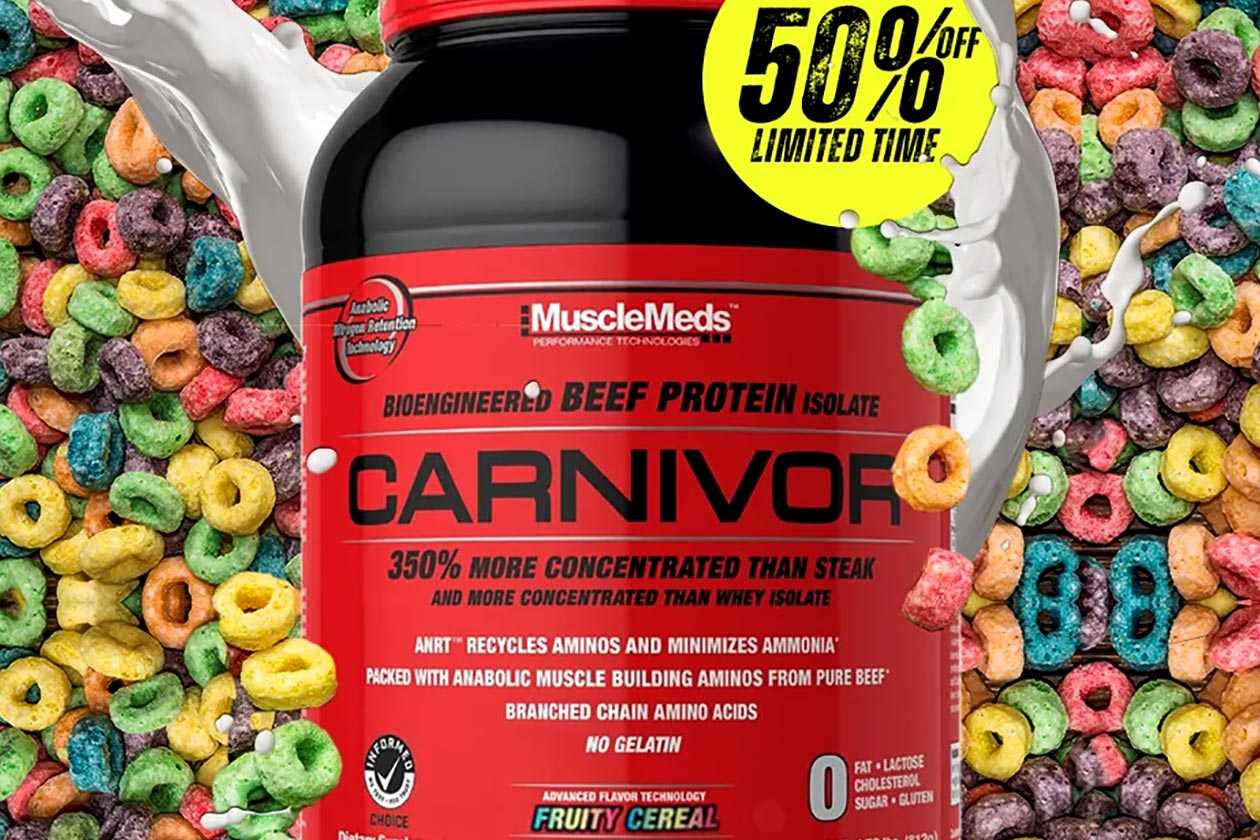 Carnivor is a supplement that really helped put MuscleMeds on the map, and it has remained one of the sports nutrition brand's flagship products over all of these years. Carnivor is a beef-based protein powder providing an impressively lean 23g of protein per serving and only 100 calories, and this week, it is back in the spotlight thanks to the addition of another flavor.
MuscleMeds' Carnivor is welcoming flavor number eight to its menu, and it is the supplement's first cereal-themed creation in Fruity Cereal. You still get that solid nutrition profile of 23g of protein, no sugar or fat, and 100 calories, alongisde a Fruity Pebbles-like taste. While the flavor itself is interesting, the deal the brand is running for its launch is just as exciting.
MuscleMeds has cut the cost of Carnivor, specifically its Fruity Cereal flavor, in half, bringing the smaller 28 serving 2lb down to $27.50 and the larger, more cost-effective 56 serving 4lb to $46.50. We're not sure how long the offer is available, but it's on now, so get in sooner rather than later if you're a fan of the long-running MuscleMeds beef protein powder.