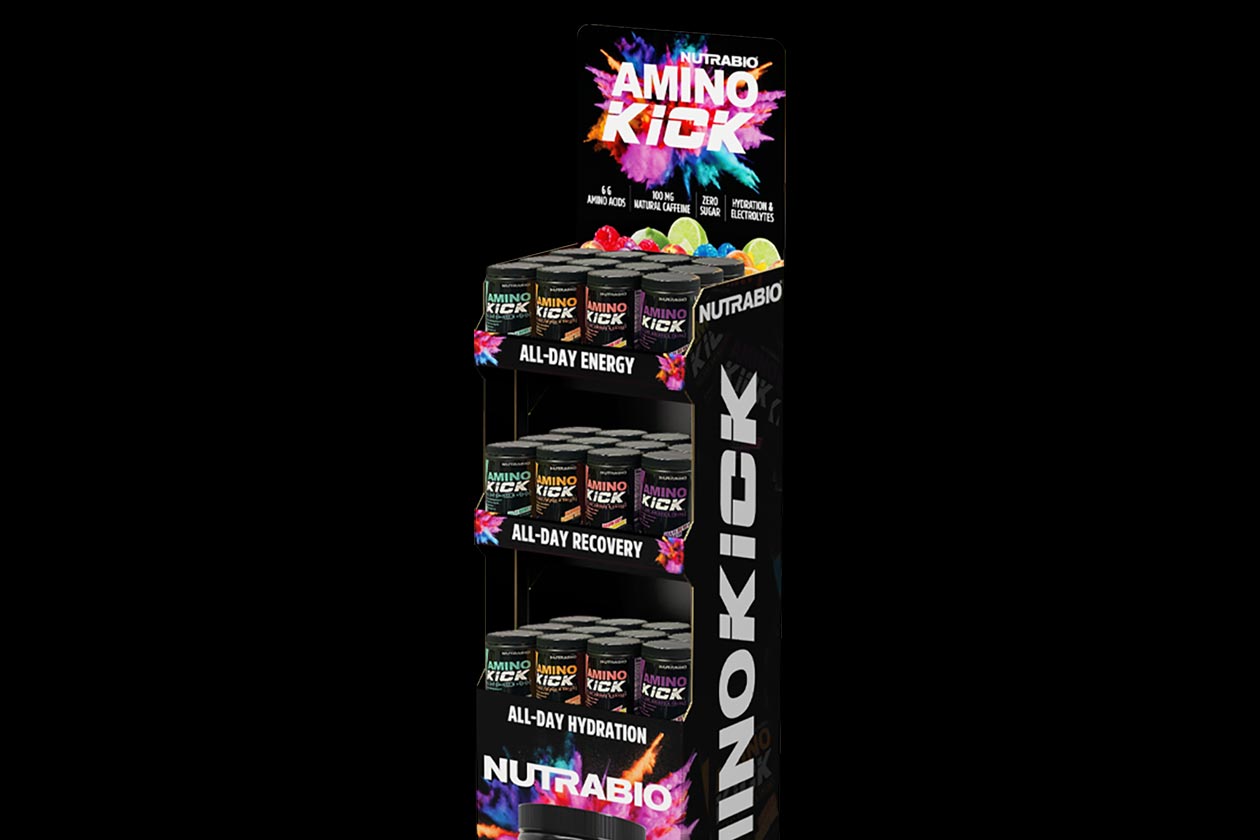 One of the biggest launches from Nutrabio this year was its hybrid supplement, Amino Kick, combining a blend of amino acids to support muscle recovery, electrolytes for hydration, and energizing ingredients. The reputable brand has already given back to the product by way of another flavor in the refreshing fruity recipe Baja Burst, expanding Amino Kick's menu to a total of seven.
Nutrabio has launched another extension for Amino Kick specifically for its many retail partners, although it is something that will be put in front of customers. The brand has created a completely custom display stand for the supplement that will be put up in stores, which you can see in the image above, housing several tubs of Amino Kick and further highlighting its benefits of energy and recovery.
The Amino Kick stand is available to Nutrabio partners, and to make it even easier to order, the brand is giving them to retailers free when they order 36 units of the hybrid supplement, and of course, that is exactly how many tubs you need to fill the stand.