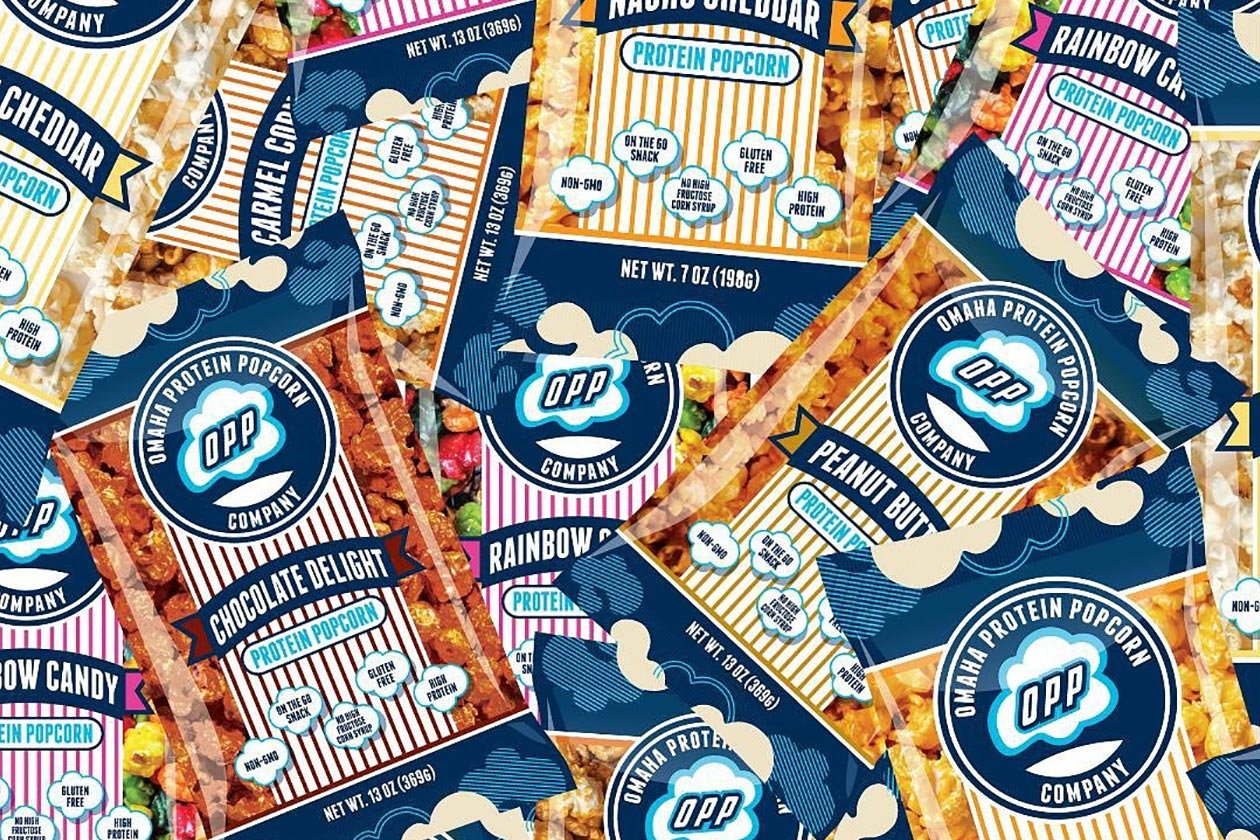 VHi Fit has an extensive selection of sports nutrition, health, and wellness supplements available, but one of the products it's most known for is its on-the-go functional product, Omaha Protein Popcorn. It is indeed light and crunchy popcorn that's high in protein, although not as calorie-dense as the few other protein popcorns out there, with 17g of protein to 360 calories, which is still high calories, but not as much as its competitors.
Omaha Protein Popcorn comes in two sizes in a bulk 13oz bag and a grab-and-go snack-sized 4oz, with several tasty flavors, including classics like Caramel Corn and White Cheddar, and some sweet creations like Rainbow Candy and Chocolate Delight. To close out the year, VHi Fit has decided to revamp the branding of its popular Omaha Protein Popcorn, giving it a more fun, eye-catching, and attractive design to match the experience.
You can get a glimpse of the rebranded Omaha Protein Popcorn in the image above, and it has been applied to both of the product's sizes and all of its flavors. You can already see the change reflected on its own website, with bags of protein-packed popcorn already in stores and showing off the much-improved appearance. For those wondering, there also is no change on the inside, with the treat remaining as delicious as always.