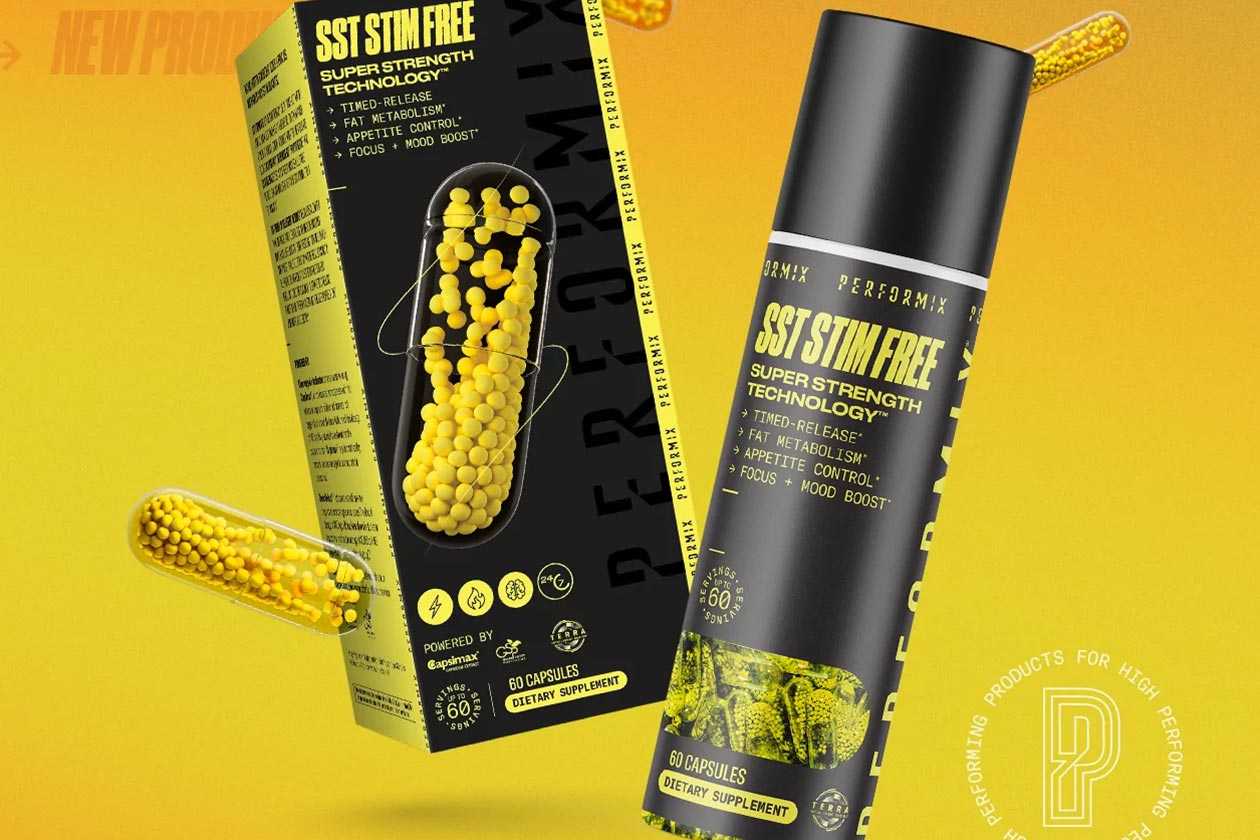 The supplement Performix is most known for is SST, which was originally a fat-burning product, although it has since been expanded into many other different hybrids and types of formulas. The newest entry in the SST family is SST Stim Free, a supplement that kind of explains its point of difference in its name, as it is another weight loss competitor but doesn't contain any stimulants.
Unlike many stimulant-free spin-offs, Performix's SST Stim Free isn't just the regular SST fat burner with the stimulating ingredients taken out; it is a separate fat burner all on its own. To support metabolism, the product comes with the premium and study-backed Green Select caffeine-free green tea, and at a marginally higher amount than its clinical dose at 350mg versus the study's 300mg.
Alongside Green Select, SST Stim Free has a 114mg non-transparent blend for appetite control, including garcinia cambogia, gymnema, and bitter melon, 60mg of 5-HTP to enhance mood, 102mg of Capsimax for a thermogenic effect, and finally, a 45mg combination of the fairly common and reliable uva ursi and dandelion extract to help and support water weight.
Performix SST Stim Free has essentially brought together one to three ingredients for each of its various effects, none of which require the involvement of stimulants. As per the name, it is an SST-branded fat burner that aims to deliver benefits without any stimulating components, and it is available from Performix's website at $43.99 for a bottle of 30 servings or 20 at its maximum of three capsules a day.