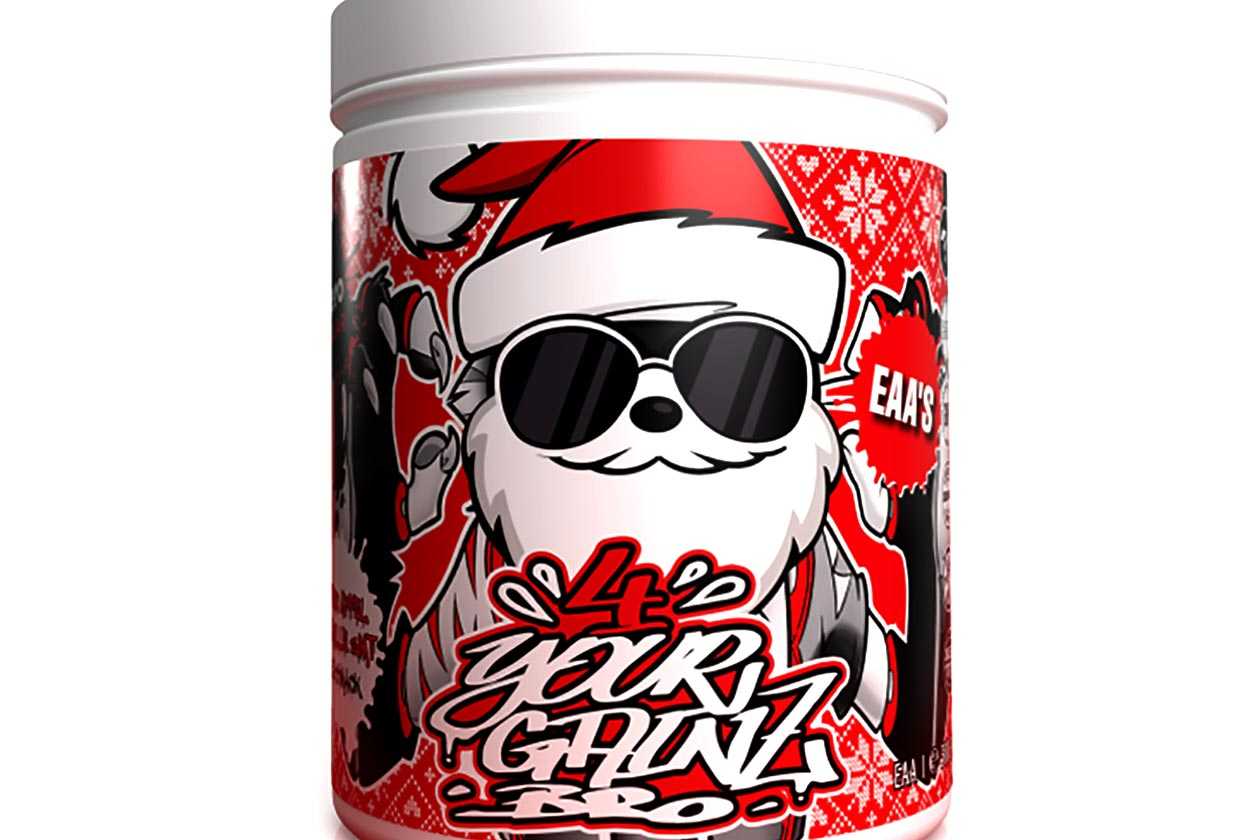 BPS Pharma is another sports nutrition brand in Europe celebrating the season of giving with a special edition flavor for one of its more popular supplements. The product getting the attention is surprisingly not BPS' signature stimulant pre-workout Not4Pussy or any of the Not4Pussy-named supplements, but its full-spectrum amino 4 Your Gainz Bro, featuring a combined 8g of eight of the nine EAAs.
Showing its Christmas spirit, the Not4Pussy brand BPS Pharma has created a Red Apple and Vanilla Cinnamon flavor of 4 Your Gainz Bro, and the holiday theme doesn't stop at the taste of the product. The brand has also given Red Apple and Vanilla Cinnamon 4 Your Gainz Bro a Christmassy label design, as you can see in the image above, where its illustrated mouse mascot is wearing a Santa Claus costume.
BPS Pharma's Red Apple and Vanilla Cinnamon 4 Your Gainz Bro is available for a limited time through its online store for the same price as any other flavor of the muscle recovery-supporting supplement at €29.90 (29.55 USD) for a full-size tub of a rather odd 38 servings.