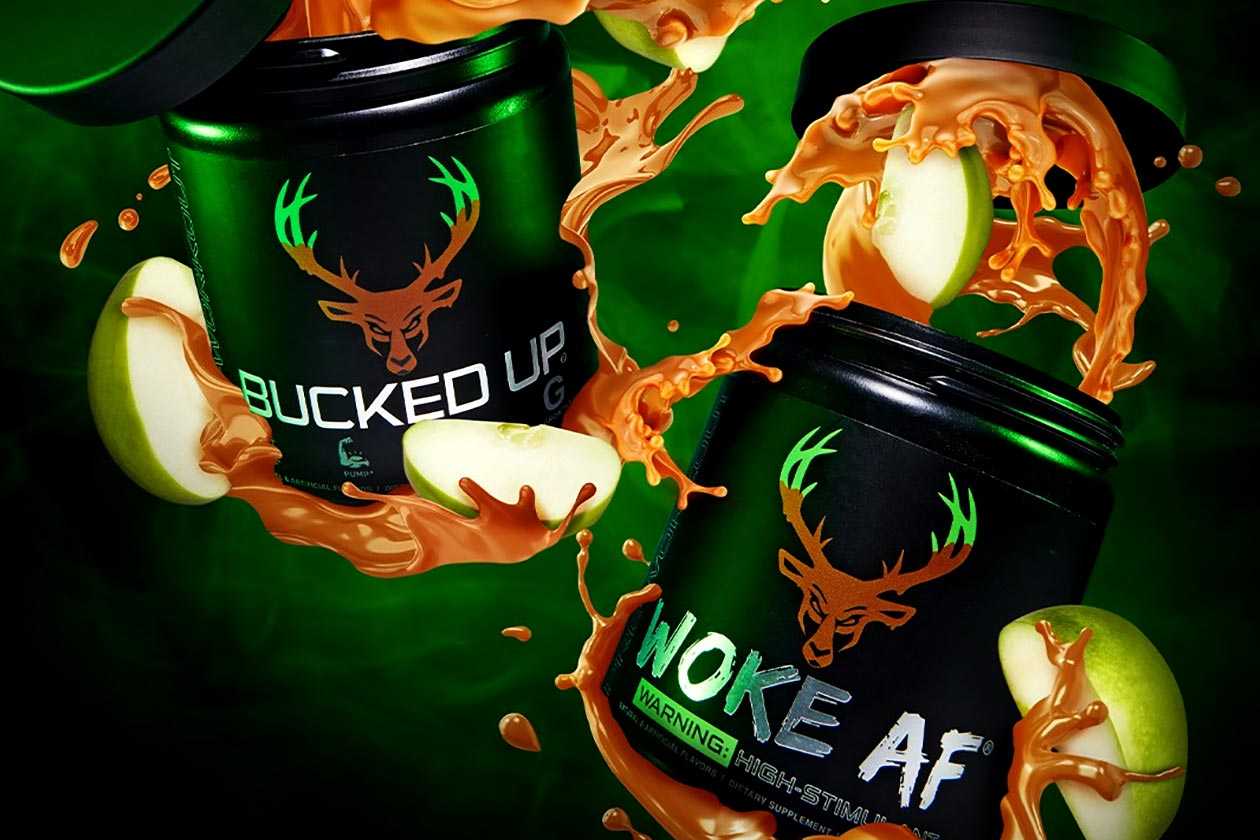 If there is anything Bucked Up has plenty of, it's flavors for its pre-workouts, which it has a few to choose from, such as Woke AF, BAMF, LFG Burn, and the self-titled Bucked Up. Over on the brand's website, the Bucked Up pre-workout has just shy of 20 options listed, with traditional tastes like Blue Raz and Watermelon, and some much more unique flavors like Rum Punch and Swole Whip.
Bucked Up has rolled out yet another option for the menu of its Bucked Up and Woke AF pre-workouts, available now through its website as well as its major retail partner GNC. While neither of the products has an overly Christmassy theme to them, the flavor itself is fitting for the holidays with Caramel Apple, and like the season, it is only available for the pre-workouts for a limited time.
As mentioned, you can get the new Caramel Apple Bucked Up and Woke AF straight from Bucked Up's online store and GNC, with both locations selling the products for the same price of $49.99 for a full-size tub of Bucked Up and slightly more for Woke AF at $54.99.