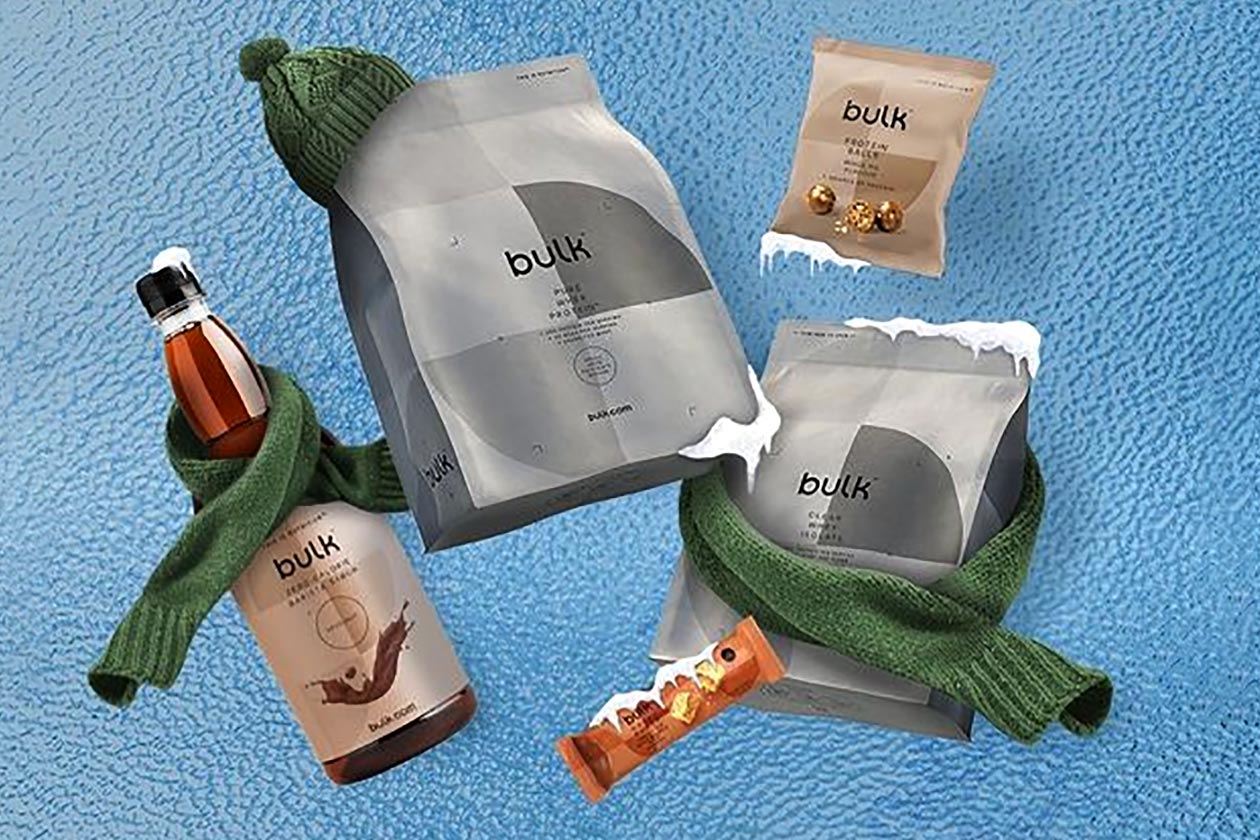 The incredibly diverse Bulk from the UK is showing its festive side this month, joining the many sports nutrition brands and functional food companies putting together something themed around the season of giving. Unlike most of those brands, though, Bulk has crafted a whole bunch of special edition, Christmassy creations, five flavors to be exact, each for a different product.
Now available for purchase directly from bulk.com is a Hazelnut flavor of the zero-calorie Barista Syrup, Clear Whey Isolate in an intriguing Winter Spiced Orange flavor, and a Spiced White Chocolate Orange Pure Whey Protein. The other two items are functional foods in a fitting Mince Pie option of Protein Balls and the enjoyable Macro Munch Protein Bar in Caramelized Apple Crumble.
All of those Christmassy products are, as mentioned, in stock at bulk.com, and if you get in soon, you can take advantage of the UK brand's Top Picks sale with a strong 45% off top items using the coupon code "MYFAV". Black Friday is, of course, right around the corner as well, where Bulk will very likely have an equal if not even better deal or discount available and everything.