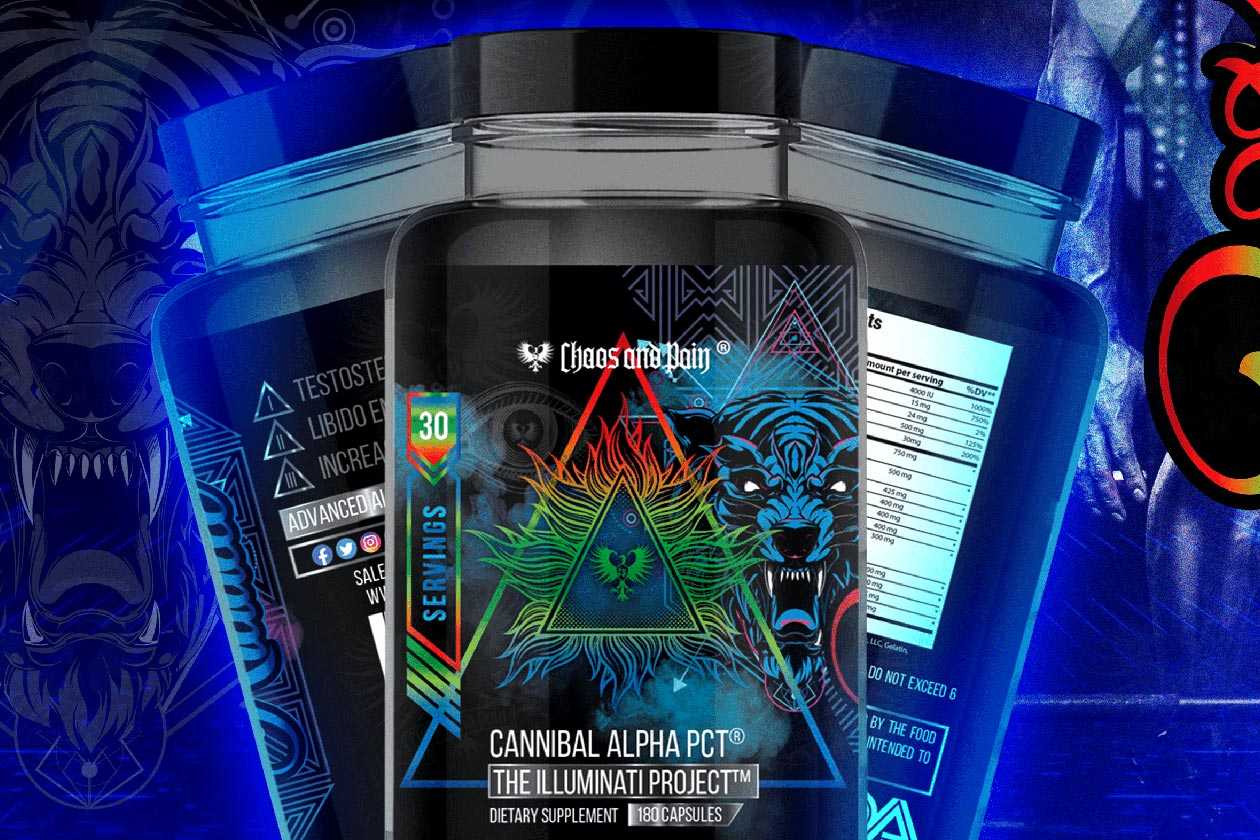 Hardcore brand Chaos and Pain has relaunched one of its longer-running muscle-building supplements in the post-cycle therapy formula, Cannibal Alpha PCT. As per the name of the product, Cannibal PCT is designed to help boost testosterone levels naturally to provide all of the rewarding benefits that come with that, such as improved strength, muscle size, sexual drive, and recovery.
Chaos and Pain's renewed Cannibal Alpha PCT still aims to be a complete and comprehensive testosterone-boosting supplement, but now with a much more robust combination of ingredients backing it. The reliably effective brand has brought together several premium and known components, all in the name of boosting testosterone.
We've got the facts panel behind Chaos and Pain's 2022 edition of Cannibal Alpha PCT in the image above, and it is not short on highlights with 400mg of fenugreek, another 400mg of longjack, and 425mg of the reputable fadogia. As mentioned, there are several premium branded ingredients in the mix as well in PrimaVie shilajit, KSM-66, and a solid half-gram dose of TestoSurge fenugreek to go alongside that 400mg of standard fenugreek.
The blend Virilast is another premium component that makes an appearance in the new Cannibal Alpha PCT, a patented and clinically tested combination of seven herbs proven to help with sexual desire, function, and performance. Once again, the formula in the refreshed Cannibal PCT is solid and fits with the short and always appreciated description of new and improved.
As per usual, the place to go to get the latest from Chaos and Pain is its own online store, where a full-size 30-serving bottle of the premium product does come with a premium price of $64.99. The brand did drop this for Cyber Monday, and while it isn't running a sale right now, it does run them often, so if you don't mind waiting, sign up for Chaos and Pain's email list and keep an eye on your inbox.