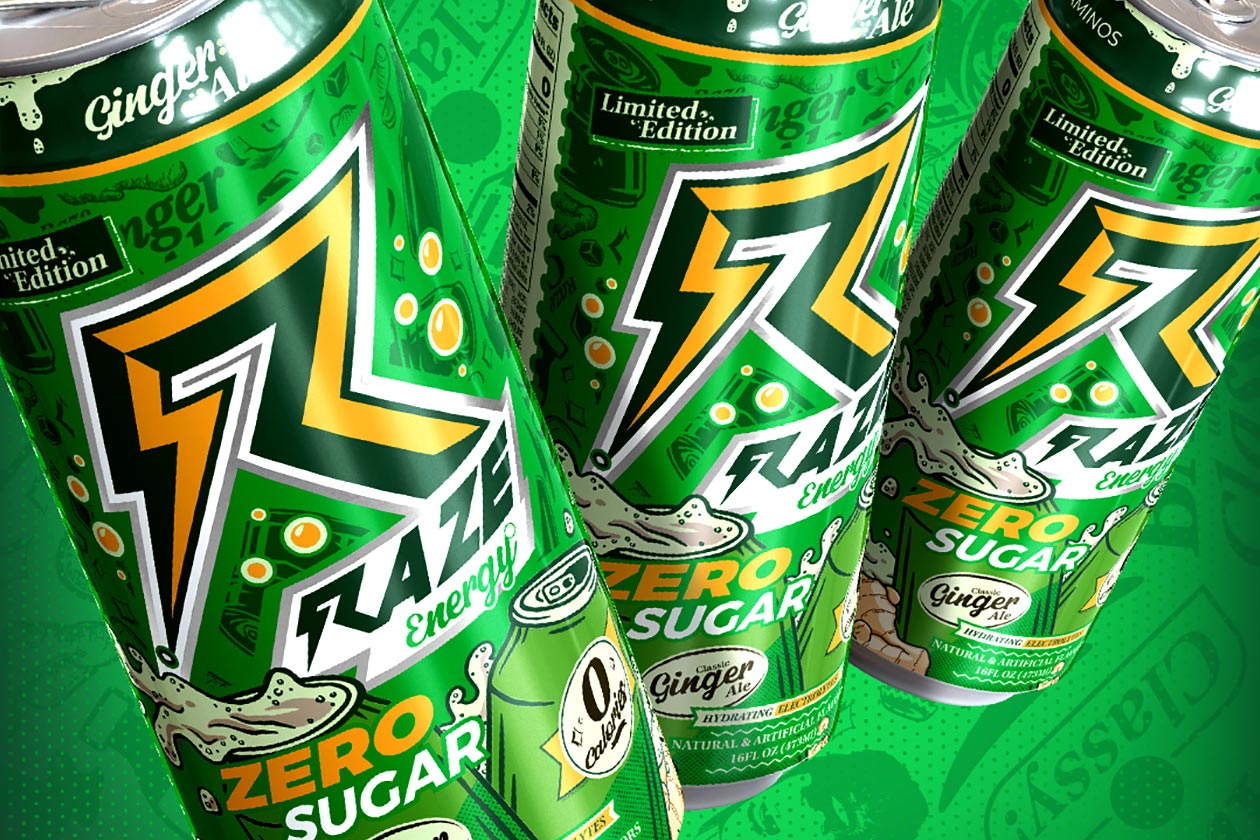 Energy Drink Brand Of The Year winner for 2021 and nominee for 2022, RAZE, is almost non-stop when it comes to the release of new and intriguing flavors for its signature beverage, RAZE Energy. It is the relentlessly consistent spree of flavor extensions that makes the brand and product so exciting and interesting, and this Thursday, we are getting another completely new taste experience.
In a couple of days on Thanksgiving, fans of RAZE Energy are getting a green-colored flavor with Classic Ginger Ale, aiming to deliver the traditional taste of ginger ale alongside the reliable energy and focus benefits of the beverage. Like almost all of the brand's flavor extensions, Ginger Ale RAZE Energy is going to be a limited edition launch, so it won't be around for long, and once it's gone, it's gone.
As mentioned, RAZE's eye-catching branded Classic Ginger Ale RAZE Energy is dropping this coming Thursday, and it will be arriving alongside a strong Black Friday sale. We're not sure what kind of discounts or freebies are going to be involved in the brand's Black Friday sale, although based on the deals it generally drops, there will be plenty of reasons to purchase a case of Ginger Ale.