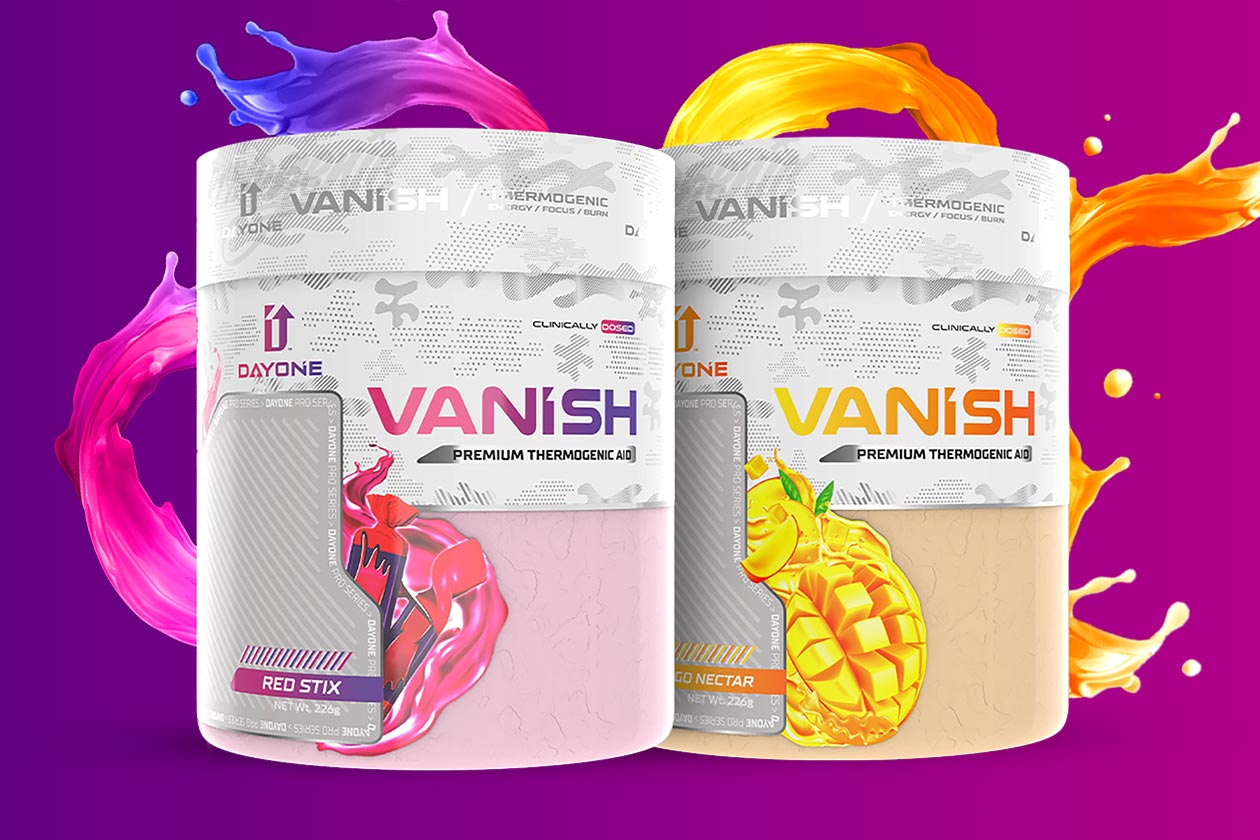 Day One Performance is an impressive sports nutrition brand out of Australia that has carefully, creatively, and effectively entered itself into many different categories. It didn't begin with the usual pre-workout, amino, or fat burner; instead, it started with the daily performance supplements Eclipse for Men and Eclipse for Women but has gradually moved into those more popular spaces.
This month, Australia's increasingly reputable Day One Performance is taking on the world of weight loss with a product named Vanish. It is a stimulant-powered supplement, so you won't be able to stack it with a pre-workout or anything like that. The brand has packed it with a comprehensive formula built to support energy, focus, and mood, suppress appetite, crush cravings, and improve weight loss.
If you haven't seen a formula from Day One Performance before, it's worth knowing it is undoubtedly on the premium side, hitting specialized categories with highly effective and loaded products. That is the case in the fat-burning Vanish with a full serving featuring highlights such as 750mg of acetyl-l-carnitine, another 750mg of carnitine tartrate, 10mg of grains of paradise, and 30mg of GoGBB.
Day One Performance's Vanish also comes with plenty of energizing ingredients to help power a workout or any sort of physical activity. It has a solid gram of tyrosine and 300mg of alpha-GPC to enhance mental focus, and some reliably potent stimulants with 10mg of evodiamine, 30mg of isopropylnorsynephrine, 100mg of hordenine, and 300mg of the classic caffeine.
Vanish is another great entry from Australia's Day One Performance, and it fits right in with the rest of the well-put-together products it's rolled out in its short span in the supplement industry. You can grab the brand's first-ever fat burner straight from its online store at a very competitive $74.95 (49.74 USD), and that is for a tub of 40 servings, not the more common 30, in Mango Nectar and Red-Stix flavors.