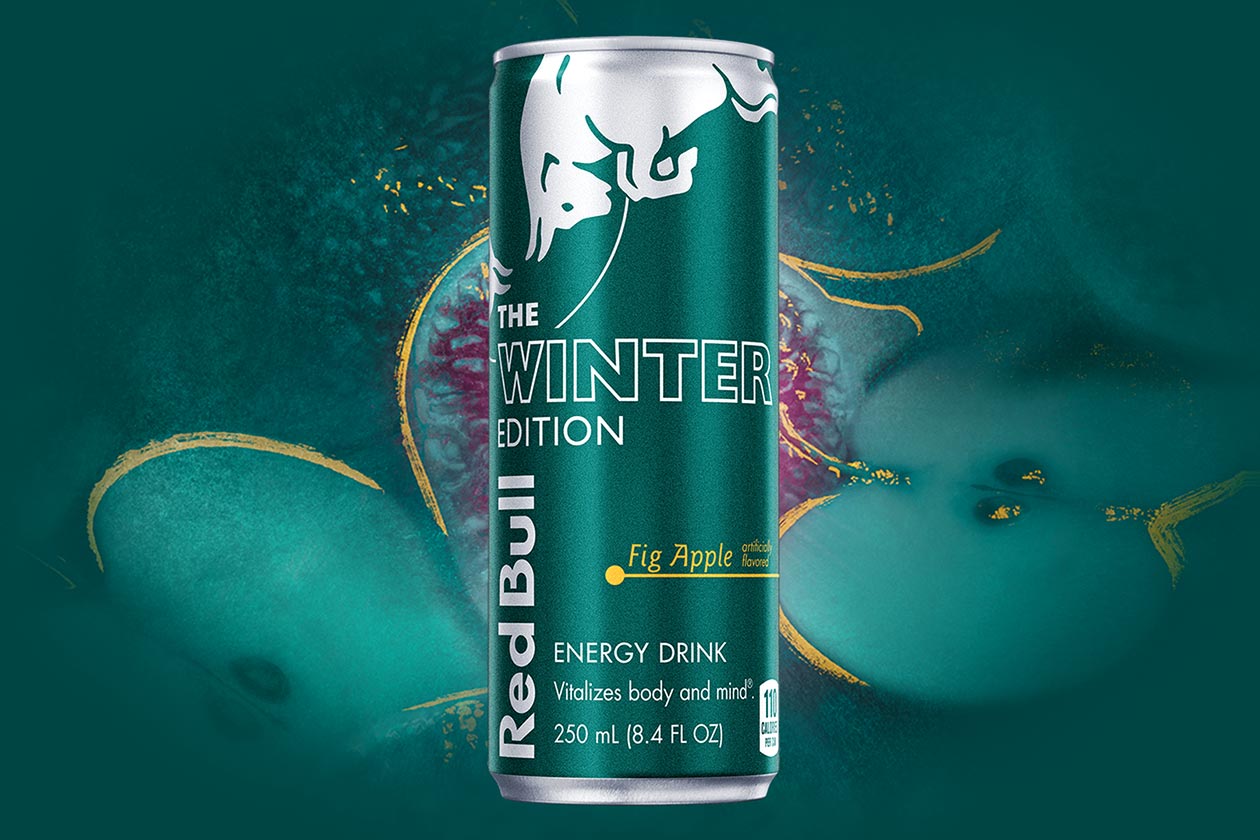 Red Bull is no stranger to special edition flavors, especially with the various seasonal Summer and Winter Edition creations it's pumped out over the years. We are now rolling into the cold winter season, and appropriately, the energy drink giant has dropped a fresh new limited-time Winter Edition flavor of its signature energy drink, and it is yet another unique combination of tastes.
Fig Apple is Red Bull's Winter Edition flavor for 2022, bringing together the sweet tastes of fig and apple and what the brand refers to as hints of wintry notes. Unfortunately, there is no sugar-free option on this one, so if you want to experience the flavor, it's alongside 27g of sugar and 110 calories a can. You still get Red Bull's usual and lighter level of caffeine at 80mg to elevate energy.
The Winter Edition Fig Apple Red Bull energy drink officially launched at the start of last month, although it was only said to be available at the supermarket Kroger. At the start of this month, that all changed, and you'll now be able to find the product at all of the beverage brand's many other stores and stockists across the country.