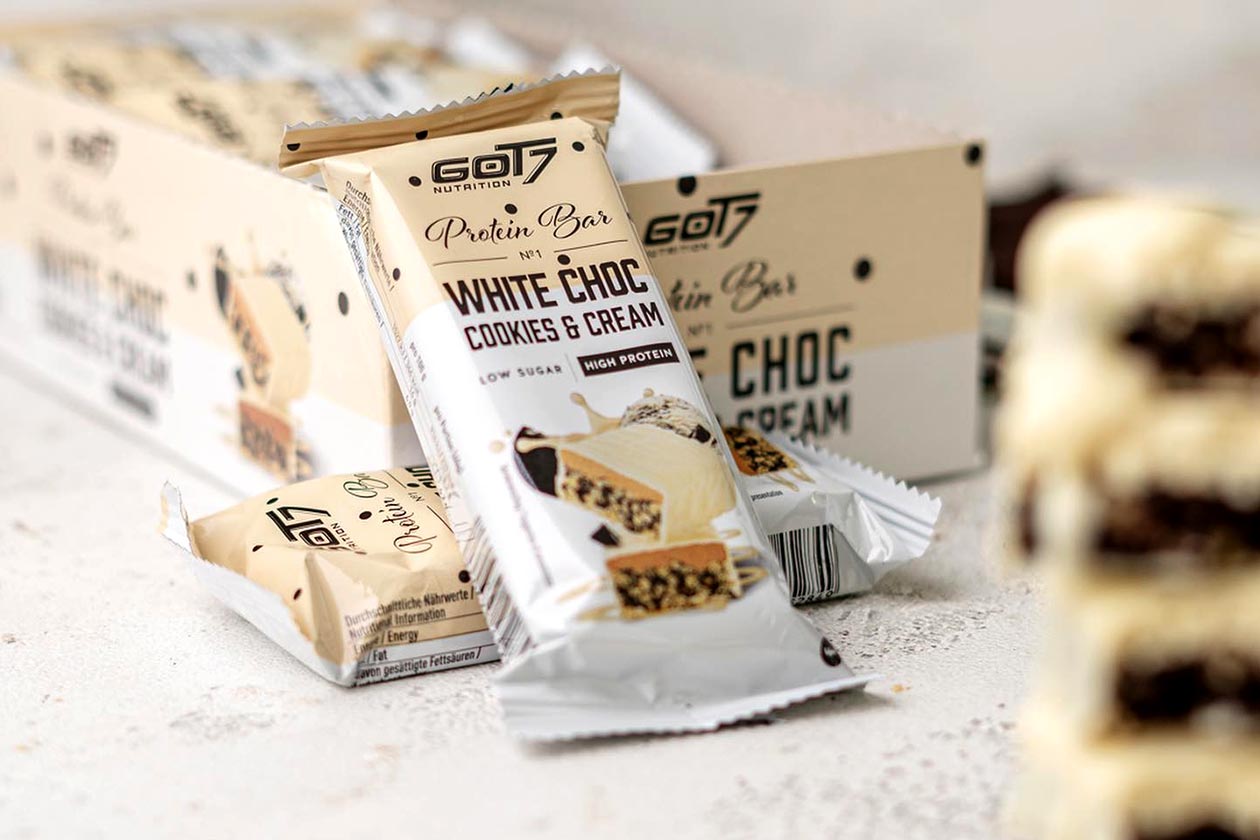 The straightforwardly named Protein Bar from Got7 Nutrition came to market a little more than a year ago, at the start of 2021, in the one rich and decadent-sounding Triple Chocolate flavor. We did get the chance to try the all-out chocolate creation, and while the name immediately got our attention, the actual taste does not, as it's a bit too dry and doughy, and doesn't have the level of chocolatey sweetness we like.
Since bringing Protein Bar to its fans and followers, Got7 Nutrition has had just the one Triple Chocolate flavor, although sometime soon, that is finally being expanded into an actual menu with another option. Confirmed to be joining the product shortly is something of a twist on a classic taste combination, a recipe that's nice and different from the chocolate lover's Triple Chocolate in White Chocolate Cookies and Cream.
The fresh and new White Chocolate Cookies and Cream flavor of the Got7 Nutrition Protein Bar will be available soon, and will feature similar macros to Triple Chocolate at 20g of protein, reasonable carbohydrates and fat, and a calorie count of 219. The product does appear to have the same sort of build and layers as Got7 Protein Bar's first flavor, although we're not sure if it tastes and all rolls together the same.