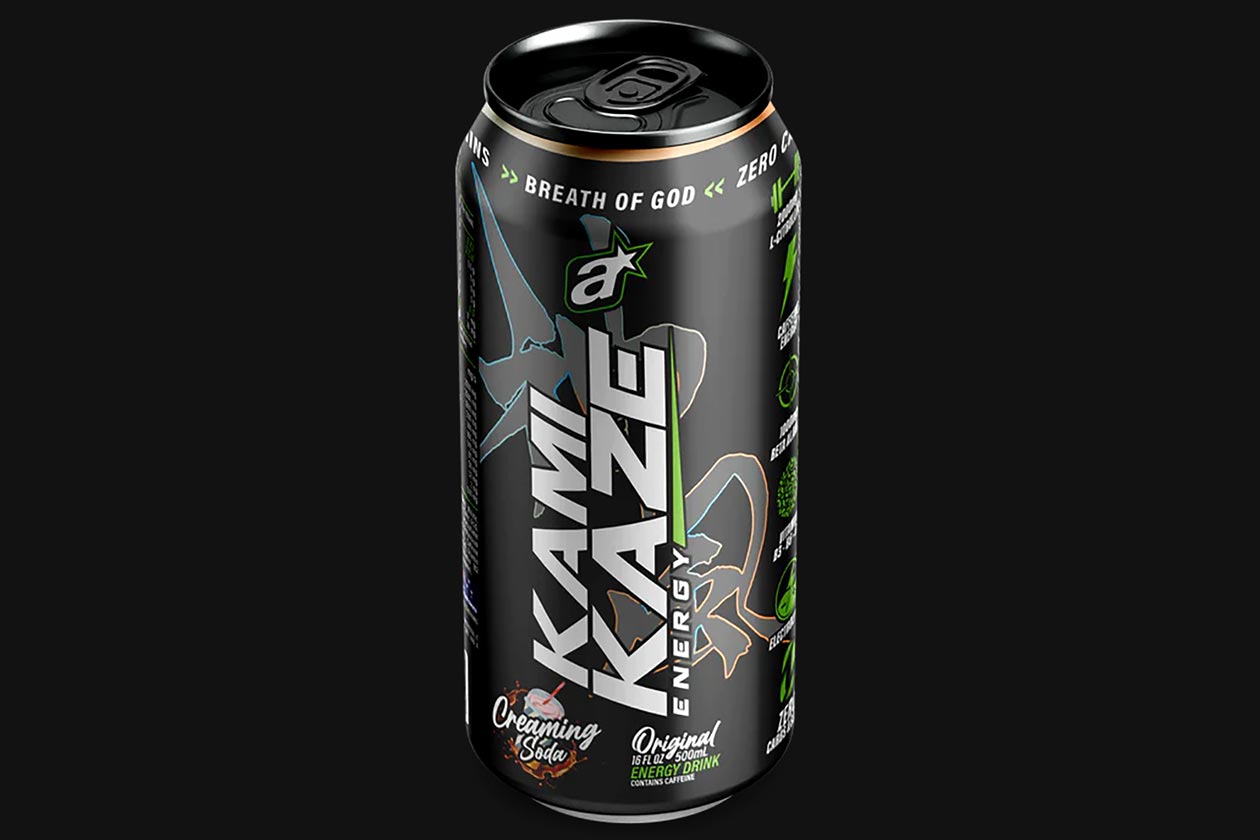 Athletic Sport has completely revealed and released its first-ever beverage, with the carbonated canned version of its original stimulant pre-workout Kamikaze. The product is simply and officially titled the Kamikaze Energy drink, and being that it's named after a pre-workout, it obviously has a bit more than your typical caffeine and taurine-powered beverage.
Athletic Sport's Kamikaze Energy drink comes with 2g of pure citrulline to support muscle pumps, much less than the usual 3.2g of beta-alanine at a gram to power performance and endurance, a blend of B vitamins, and electrolytes for hydration. True to its name, the product provides energy with a reliable 160mg dose of caffeine, making it suitable for more than just a workout.
The nutrition profile of the Kamikaze Energy drink is next to nothing, with Athletic Sport having no sugar or carbohydrates in the beverage and just two calories a can. Despite the product being completely new, the brand is not holding back on flavors, launching it in five with Creaming Soda, Apple Figg, Rainbow Gummy, Blue Raspberry, and the individually branded Hawaiin Spice.
There are several stores and stockists in Athletic Sport's home country of Australia with the Kamikaze Energy drink available, including a few places online. The brand's own website has the beverage in stock but only in two of its five flavors at $5.95 (4.01 USD), or you can visit ASN's online store where you'll pay just $4.80 (3.23 USD) but with only one flavor listed.