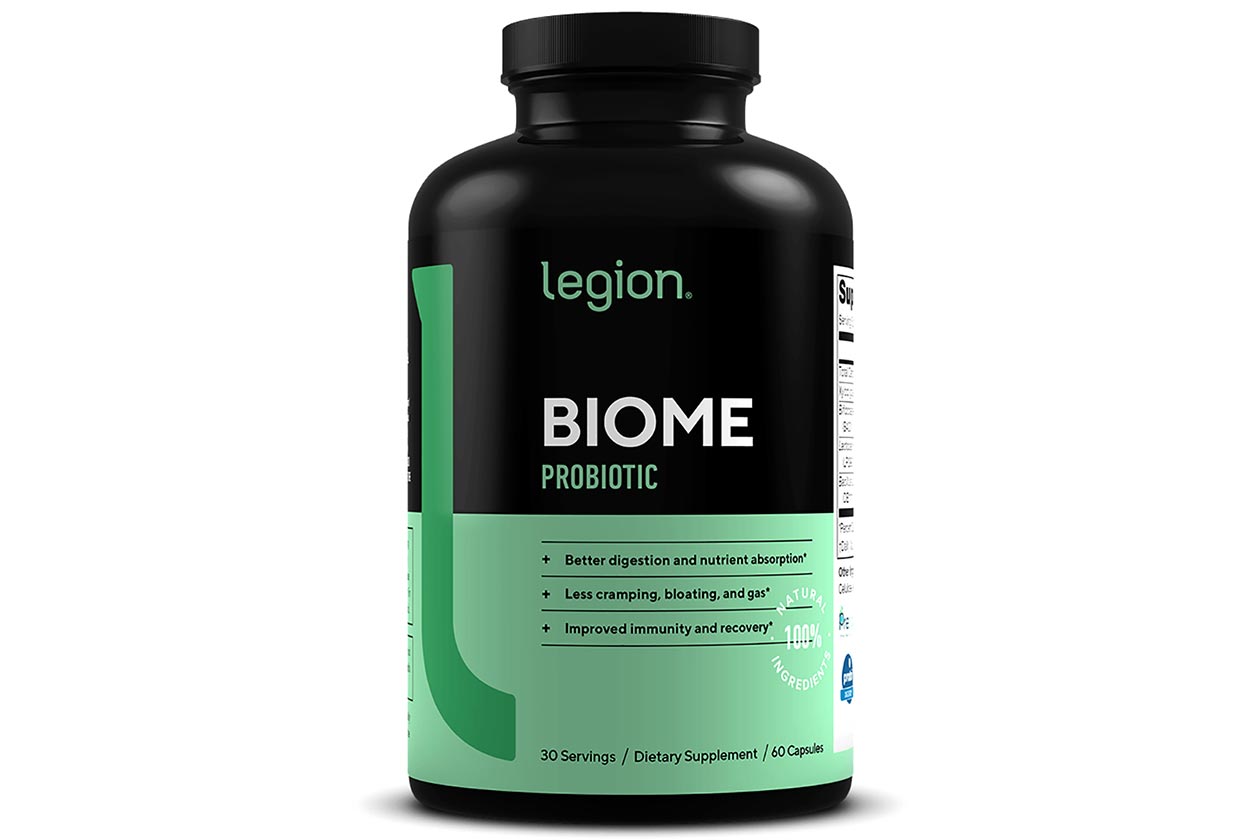 Sports nutrition giant Legion has moved into a gradually growing category, one that has emerged as an area of interest with the rise in health and wellness-focused supplements. The latest from the reputable brand is named Biome, and it is indeed a probiotic-powered product built specifically to improve digestion and support gut health, and backed by several premium ingredients.
Legion's Biome comes with four main components, all of which are premium, branded ingredients. Three of the four are high-quality strains of probiotics in B420, providing 10 billion CFUs, LP299V, also providing 10 billion CFUs, and the more known DE111 providing five billion CFUs. All of those are study-backed and proven, collectively supporting benefits like reduced inflammation, weight management, less bloating and cramping, and improved digestion.
The other key ingredient in Legion's premium probiotic Biome is a solid single-gram dose of PreticX prebiotic fiber, shown to significantly enhance gut flora for better intestinal and gut health. The brand has indeed built the supplement as an all-out solution to digestion and gut health, although with that premium approach does come a price much higher than your typical probiotic.
Directly from Legion's online store at legionathletics.com, Biome will cost you $49.99 for a bottle of 30 two-capsule servings, which, again, is a bit beyond your typical probiotic or digestion-supporting supplement. If you sign up to be sent a bottle of Biome every month, the brand will give you 10% discount, or you can wait for Black Friday, when Legion should have some sort of deal running.