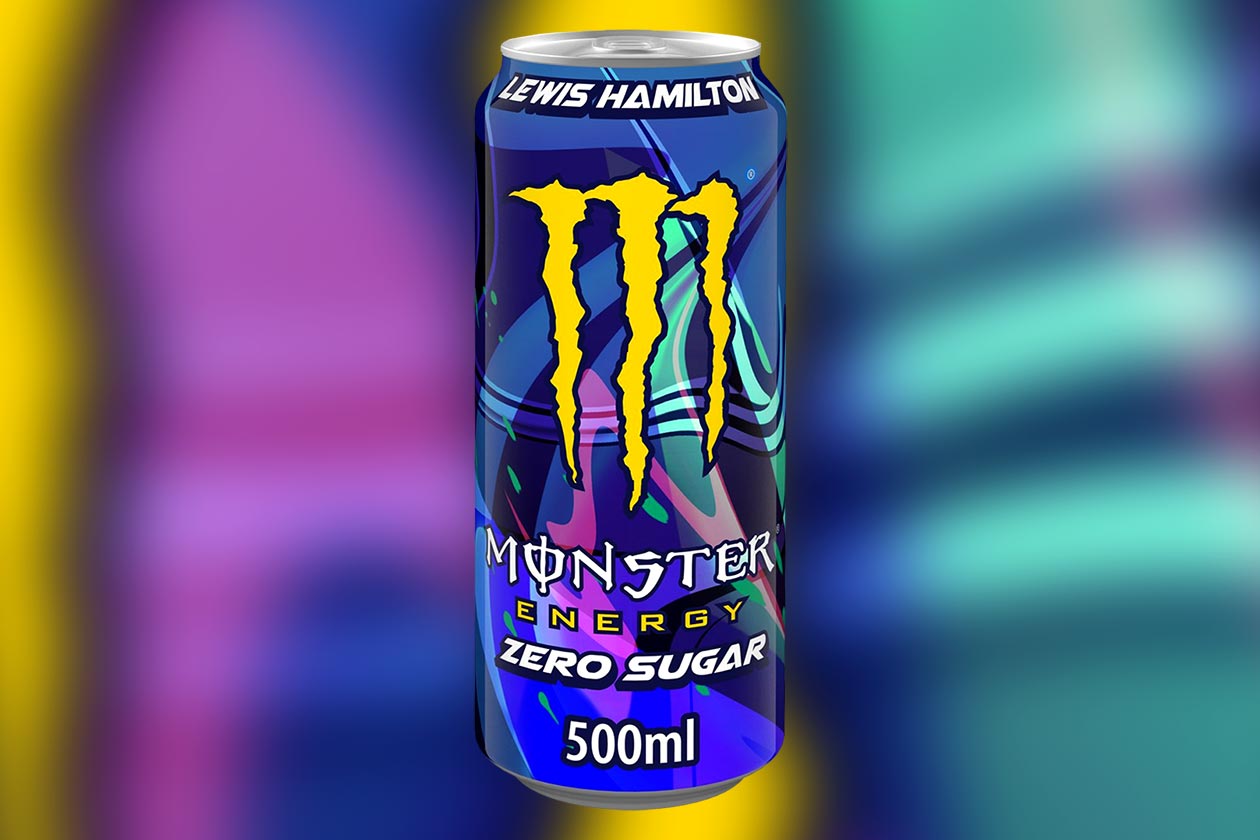 Energy drink giant Monster has partnered with many different individuals in its dominating time in the industry, including the legendary and seven-time World Champion Formula 1 driver Lewis Hamilton. For 2022, the two have come together again for a different product, separate from the previously released red and black Lewis Hamilton 44 energy drink.
You can get a glimpse of the collaboration between Monster Energy and Lewis Hamilton in the image above, featuring a whole new can design created with the artist Mad Dog Jones. One more critical difference between the latest Lewis Hamilton edition and the 44 version is that this one doesn't have 25g of carbohydrates, 21g of sugar, and 96 calories per can.
Monster Energy's 2022 Lewis Hamilton energy drink has absolutely no sugar, a significantly lower 3.9g of carbohydrates, and only 14 calories. The flavor of the beverage itself is said to have the refreshing taste of stone fruits, sounding like a bit of a sweet experience. The product is a limited edition and is appearing in the UK at the likes of the supermarket Morrisons.