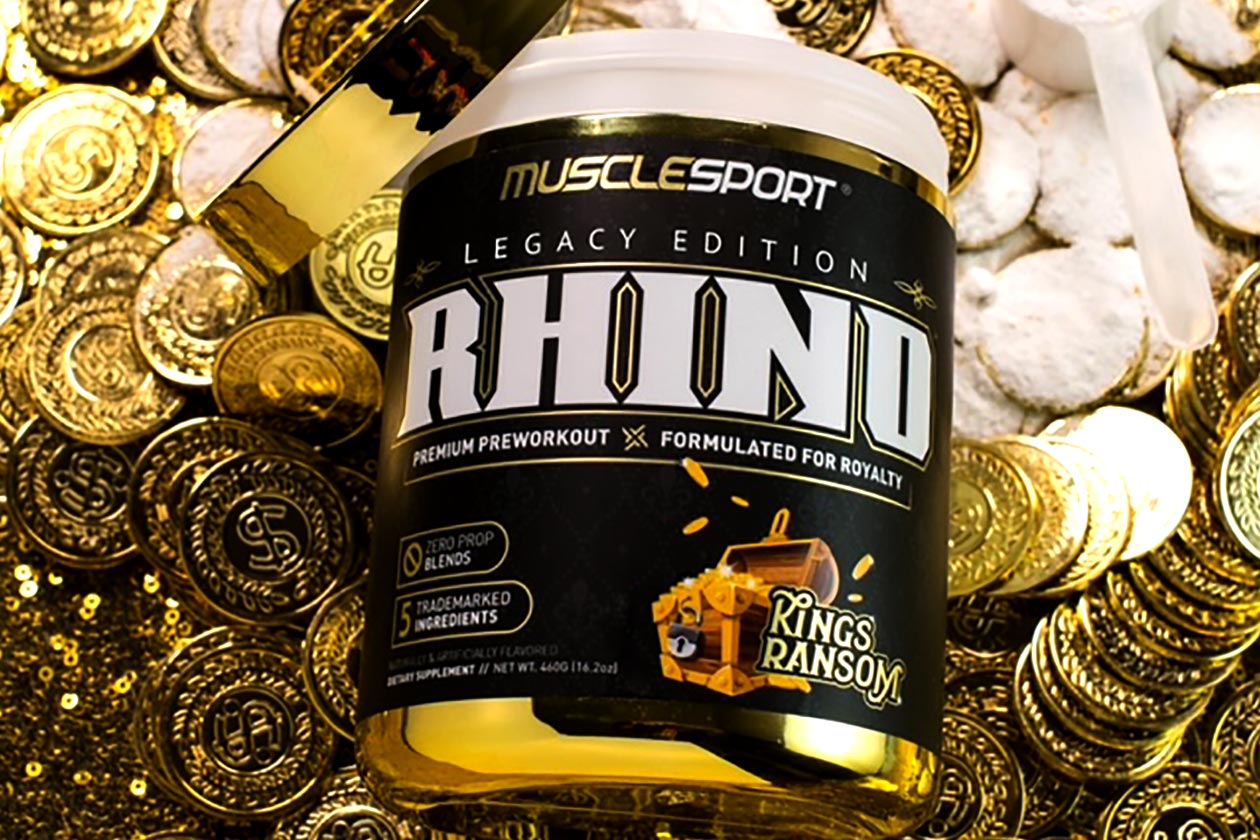 A few years ago, Muscle Sport made a lot of noise with its packed-out premium pre-workout Rhino Kings Ransom, which was a special edition version of its reliably effective Rhino Black. The formula behind the supplement was impressive, and equally intriguing was the fact that the pre-workout had gold flakes sprinkled throughout the powder, fitting with its chrome gold packaging.
Muscle Sport has decided that 2022 is the year that its original, top-rated, and well-put-together pre-workout Rhino Kings Ransom is making a return, and it is arriving this week just in time for Black Friday. The product is much the same as the first iteration, coming loaded with ingredients and dosages to support energy, mental focus, muscle pumps, and performance.
You can see the full facts panel for Muscle Sport's returning Rhino Kings Ransom in the image below, where many of its predecessor's highlights have been carried over, including a solid 6g of citrulline for pumps, 2.5g of BetaPower branded betaine, and 600mg of alpha-GPC.
While there are some consistent features from the first Rhino Kings Ransom to the resurrection, there are several key differences. The 2022 edition comes with slightly more beta-alanine and AGmass agmatine at 3.5g and 1.5g, respectively. The potent stimulant eria jarensis and hordenine are no longer in the mix, but there is a bump in caffeine from a combined 350 to 375mg, and there is two and half times the focus-supporting tyrosine now at 2g.
Rhino Kings Ransom is very much retaining its reputation for its return, remaining a well-dosed, comprehensive, and complete pre-workout, and again, it is launching this week through Muscle Sport's website. The supplement is expected to go live before Friday, although you will want to wait until then as that is when the brand is kicking off its Black Friday sale, giving you a chance to save on the resurrected pre-workout.