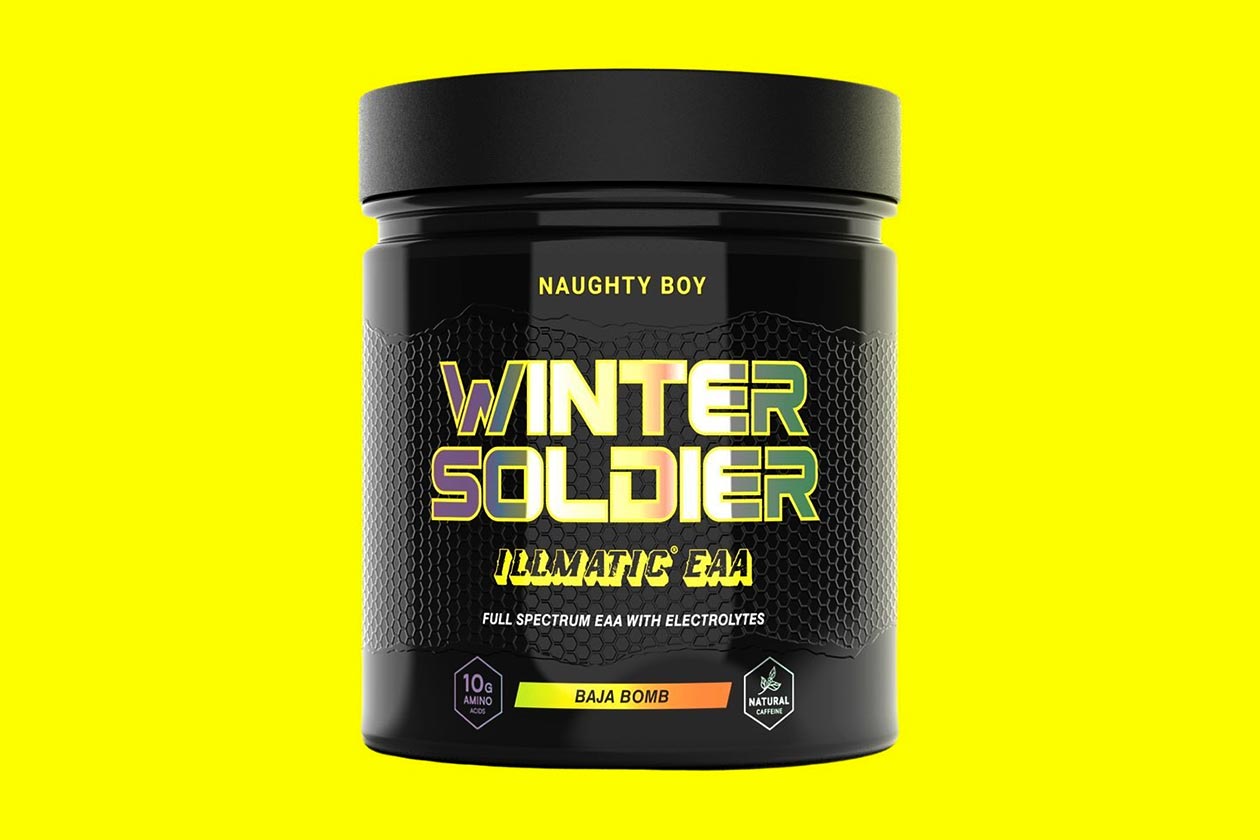 Week after week or almost day after day, details continue to come in for Naughty Boy's massive, upcoming Winter Soldier Series; a family of supplements originally only intended to be around during winter. We saw the brand drop the collection last winter, and now it's getting ready to do it again, but with a lot more products, many of which we've previewed over the last month or so, and today, we have another one for you.
As you will have noticed if you've been following the action at Naughty Boy, several of the supplements in the returning Winter Soldier Series are going to be alternative versions of products it already has available. There is a more straightforward take on the pre-workout Menace, a different iteration of SickPump, and a Winter Soldier edition of Power, combining the creatine-based muscle builder with stimulants.
The latest reveal from Naughty Boy is the Winter Soldier Series Illmatic EAA, which like the original, has 10g all nine EAAs to support muscle recovery. Where the special edition Winter Soldier version differs is the brand is also throwing electrolytes into the supplement to improve hydration and performance, as well as tyrosine for mental focus and a moderate amount of the ever-reliable caffeine, or natural caffeine, for energy.
Naughty Boy is looking to launch its massive Winter Soldier Series shortly, and it is indeed massive, as mentioned, with those alternative versions of already available items making up about half the line. The focus and energy-infused Illmatic EAA will, of course, be a part of the release, with two flavors confirmed so far for the hybrid product when it eventually makes its debut in Strawberry Melon and the refreshing Baja Bomb.