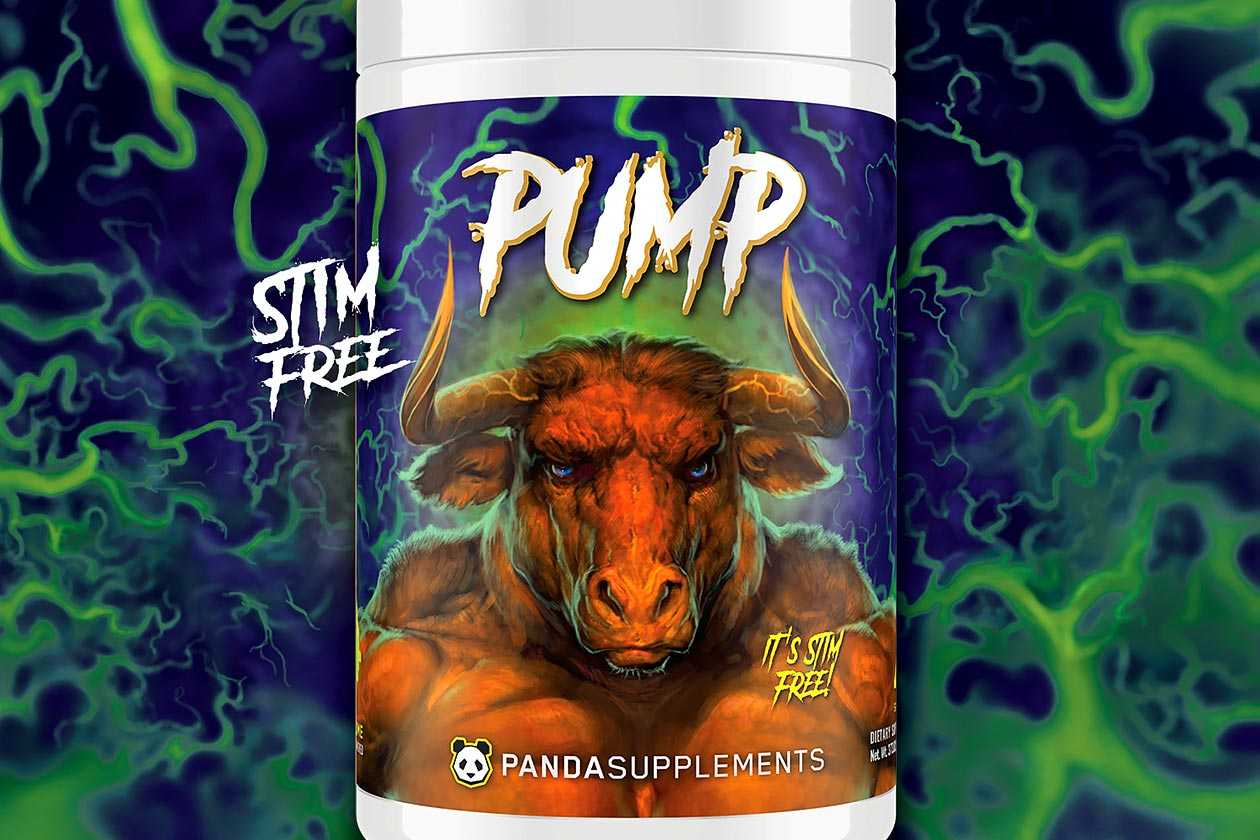 Panda Supplements has revealed the formula powering its next advanced sports nutrition product, with the stimulant-free, pump-powering pre-workout Panda Pump. The brand is known for packing out its supplements with reliable ingredients and solid dosages, its extreme pre-workout Pandamic is a great example of that, and that is the case in its latest innovation.
Panda Pump comes with some truly impressive dosages in its full two-scoop serving, including 10g of citrulline malate, at a 2:1 citrulline to malic acid ratio, 1.5g of Hydroprime glycerol, 2.5g of betaine, pine bark, premium Amentopump, and a gram of taurine. To improve and enhance absorption of the combination, Panda also includes 50mg of the ever-present and reliable AstraGin.
To make its stimulant-free pre-workout Panda Pump more than just a pump-supporting product, Panda Supplements has thrown in a few other ingredients for other core benefits. Alongside all of those pump components mentioned above, Panda Pump has half a gram of the nootropic mushroom lion's mane, 100mg of CognatiQ, and an effective 600mg of alpha-GPC.
As touched on above, Panda Supplements is known for solid formulas in each of the categories it enters, and Panda Pump keeps that reputation alive and well. It's put a great variety of pump-supporting ingredients in the product at amounts rivaling a lot of the competition, and to make it more than a pre-workout for pumps, as highlighted, it has a few other components for focus.
Panda Pump is going live on Panda Supplements' online store this coming Monday with 20 full servings per tub and two tastes to choose from in Rainbow Dragonfruit and Blackberry Lime. Like we've said with many new products lately, next week is Black Friday, where Panda will likely be running some sort of sale, giving you the chance to save on its latest formulation right out of the gate.