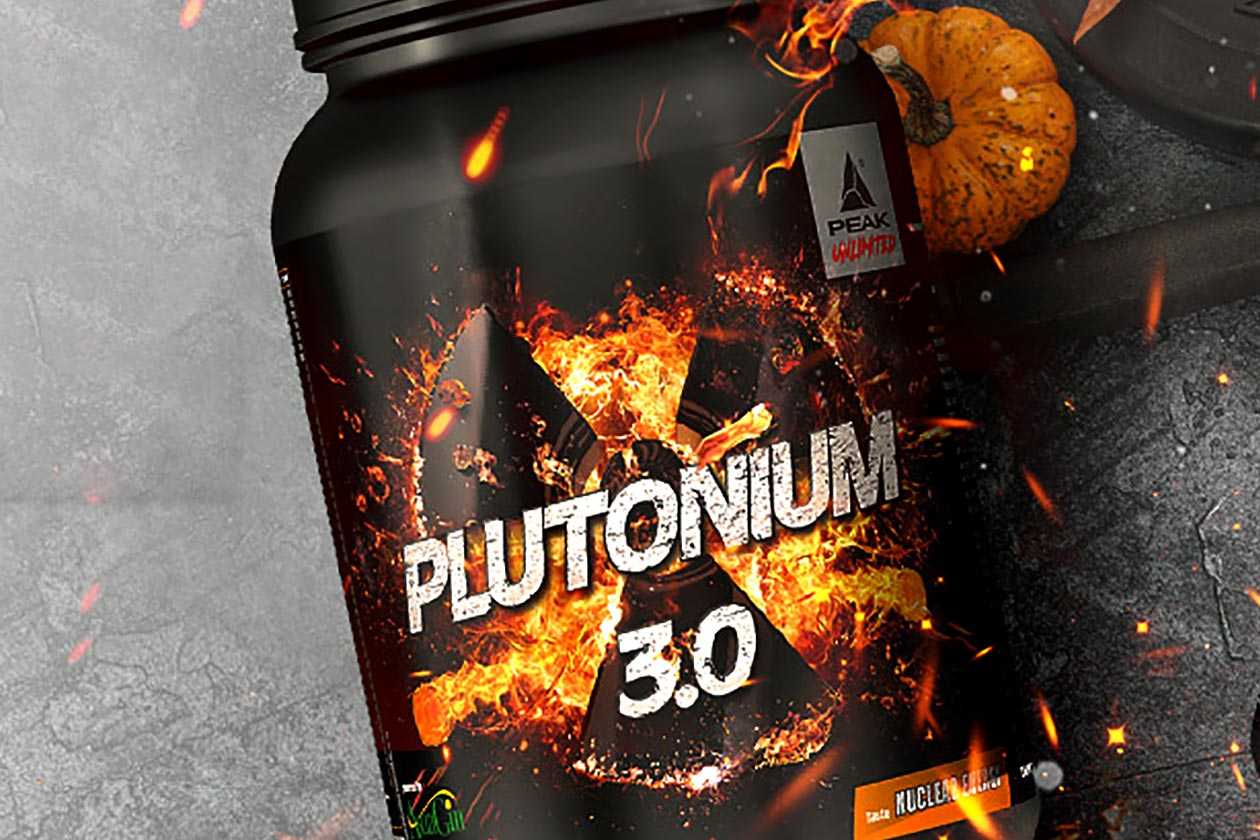 European sports nutrition specialist Peak has revamped and relaunched its comprehensive pre-workout Plutonium, which was previously at version 2.0 and now competes as Plutonium 3.0. The previous iteration of the supplement had quite a variety of ingredients centered around performance and power, a theme that continues into the sequel with an even broader selection of components.
We haven't got a complete list of the ingredients packed into Peak's Plutonium 3.0 pre-workout, but we can confirm its key changes, starting with a shift in the product's recovery-supporting BCAAs. Plutonium is indeed one of the rare pre-workouts that features BCAAs, and the 3.0 version keeps them in there but in the form of a more complete blend of all nine EAAs, not just the three BCAAs by themselves.
Next up, Peak has added a solid source of carbohydrates for its sequel supplement, coming in the form of 15.8g from a combination of maltodextrin and cyclic dextrin. There are a couple of new premium ingredients in the mix as well, with enXtra to further the pre-workout's energy effect and the ever-present AstraGin to improve and enhance absorption of the advanced product.
Peak looks to have increased a few dosages for its Plutonium 3.0 pre-workout, too, moving pump-powering citrulline malate up to a hefty 8g, arginine AKG going way up to 5g, and a reliable 300mg to drive intense energy. The supplement's complete formula has over 30 different ingredients, and it does still look to have a good focus on endurance and power, and should provide a strong performance-lifting experience in the gym.
The next evolution of Peak's Plutonium pre-workout began rolling out to stores and stockists last week, so it should be showing up on shelves regularly carrying the brand shortly, if not already, with three flavors to choose from in Hot Blood Orange, Hot Red Punch, and Nuclear Energy. Fans can easily tell the difference between Plutonium 2.0 and 3.0 by both the title and the artwork in the background.