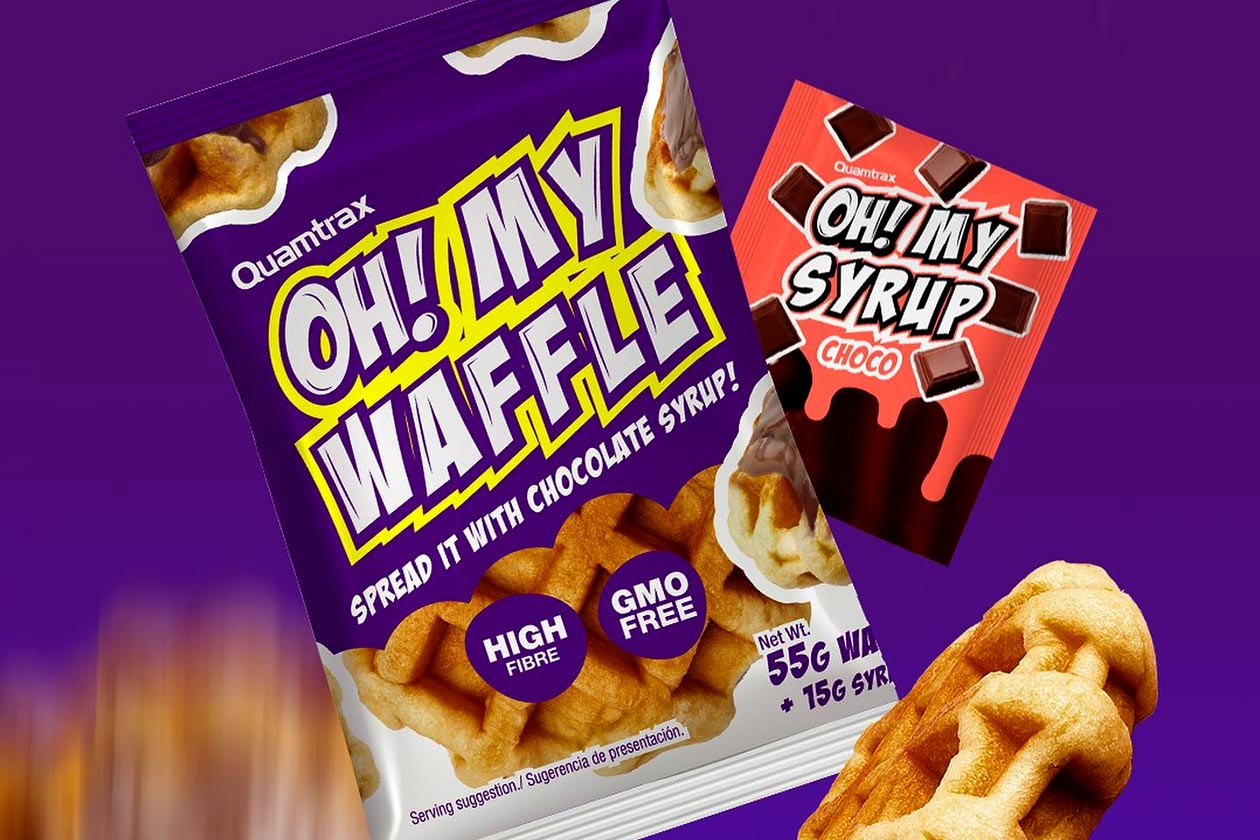 Quamtrax Nutrition has become quite the creative and innovative functional food company, releasing many different products beyond the typical sports nutrition categories like protein powder, amino, weight loss, and pre-workout. Most of the brand's protein-packed items have been put under its Oh! My Series with the likes of Oh My Breakfast, Oh My Dona, and Oh My Sauce.
The Spain-based Quamtrax Nutrition has another functional creation for its growing fanbase this month, and it is the type of food fellow European brand Go Fitness built its name on in Protein Waffle. Quamtrax has announced Oh My Waffle, another entry in its growing Oh! My Series, which is, indeed, a soft, smooth, and doughy waffle, low in protein but moderate carbohydrates.
Quamtrax Nutrition's Oh My Waffle isn't high in protein at all, with 3g in a 55g waffle, 22g of carbohydrates, under 4g of that is sugar, 8.8g of fat, and 184 calories. The brand does promote the product with chocolate on top, like flavors of the Go Fitness Protein Waffle, although Quamtrax goes about that a bit differently. Oh My Waffle comes with a small packet of Chocolate Oh My Syrup that you layer on the waffle for a chocolate-covered experience.
Oh My Waffle is available in Quamtrax Nutrition's home country of Spain and isn't all that expensive at €1.45 (1.46 USD), and that is for the combination of a single better-for-you, lower-calorie waffle, and the brand's own lower-calorie Chocolate Oh My Syrup.