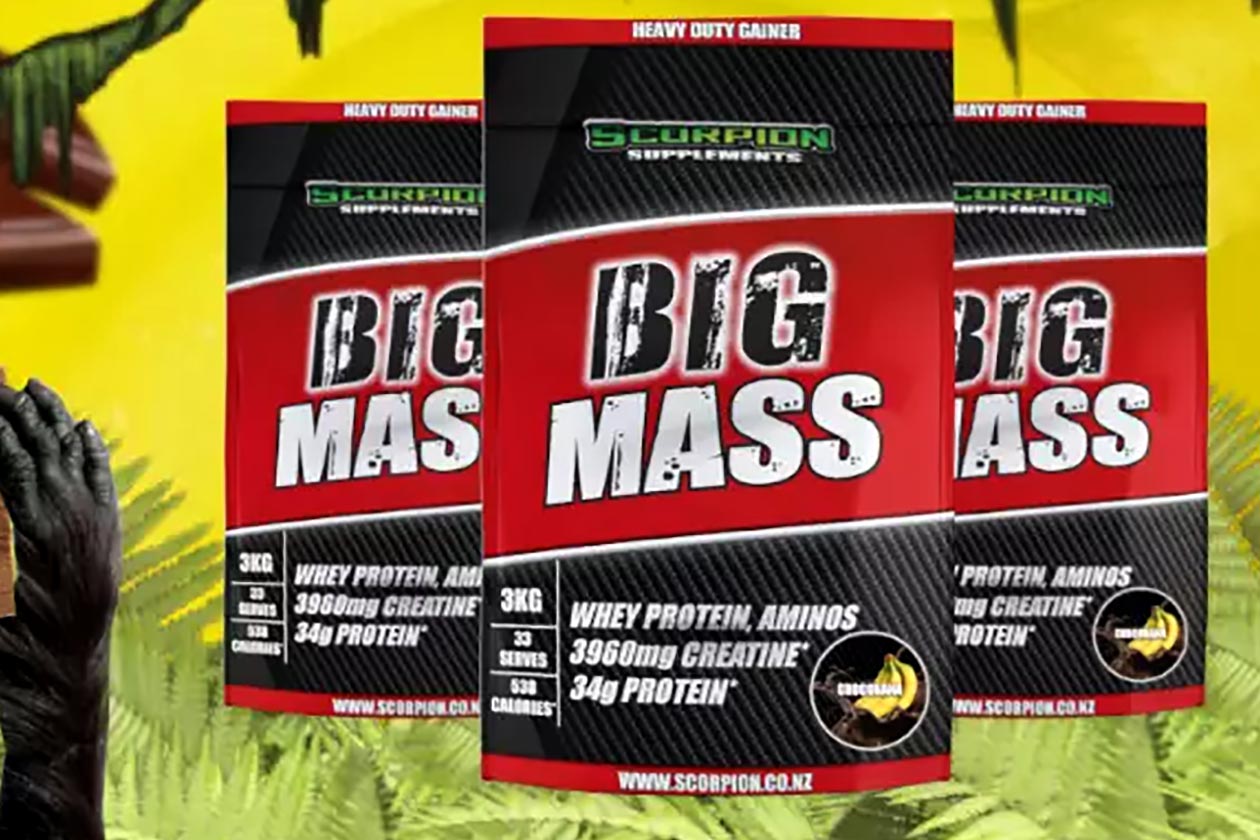 Scorpion Supplements out in New Zealand is no stranger to flavor extensions; in fact, since we started sharing developments on the brand, that's mostly what we've seen. The week of Black Friday, we have that once again from Scorpion, another new flavor for an already available product, and the item getting its attention this time around is none other than the calorie-loaded gainer Big Mass.
Big Mass is Scorpion Supplements' higher carbohydrate competitor in the mass gainer category, as opposed to Mass Attack, which has similar protein, a lot more fat, marginally higher calories, and it's infused with creatine. Big Mass previously only came in traditional tastes like Chocolate, Vanilla, and Strawberry, but now it has something a bit more adventurous to choose from in Choconana.
As you could probably figure out from the name of Scorpion Supplements' Choconana Big Mass, it is a two-part flavor, bringing together rich chocolate and sweet banana. The product is available now through the brand's online store at $59 (36.95 USD) for a bag of 33 servings, each providing 25g of protein, 59g of carbohydrates, a little under 20g of that sugar, a low 1.5g of fat, and a calorie count of 357.