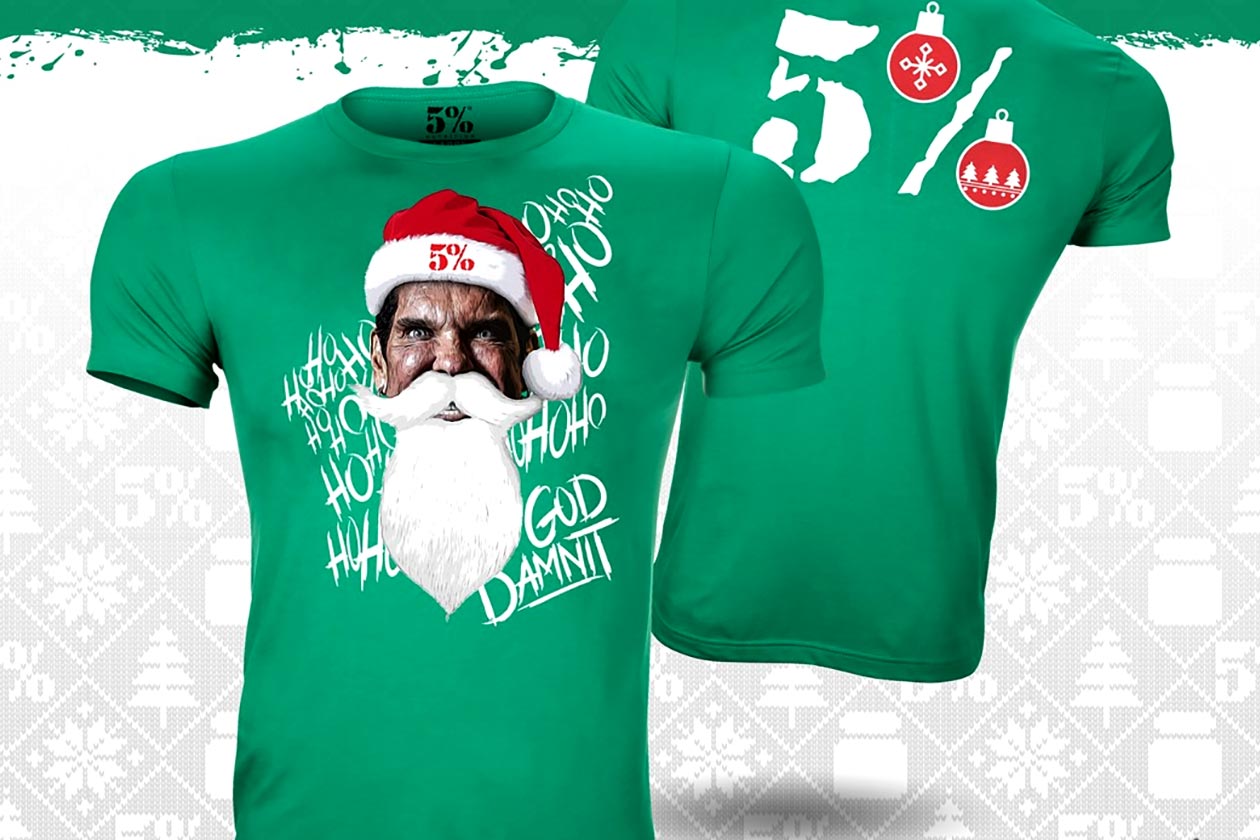 While many sports nutrition brands have been doing special edition flavors or supplements for the holiday season, 5% Nutrition has dropped a limited Christmas item, although it's not something you can take. To celebrate the festive time of year, the brand has taken the face of the legendary Rich Piana, superimposed a Santa costume on him, and printed it on an eye-catching, green-colored tee.
You can see what 5% Nutrition's appropriately named "Santa Rich T-Shirt" looks like in the image above, and it is worth mentioning the Christmas spirit continues to the back of the tee, where you get a festive version of the brand's logo. The brand is saying the holiday shirt is extremely limited, so get in soon if you don't want to miss out and it's reasonably priced at $24.99 in your choice of four sizes.
Alongside the launch of the Santa Rich T-Shirt, 5% Nutrition is running a sale through until midnight tomorrow with a solid 25% discount on everything, which immediately drops the limited-time tee down to $18.74.