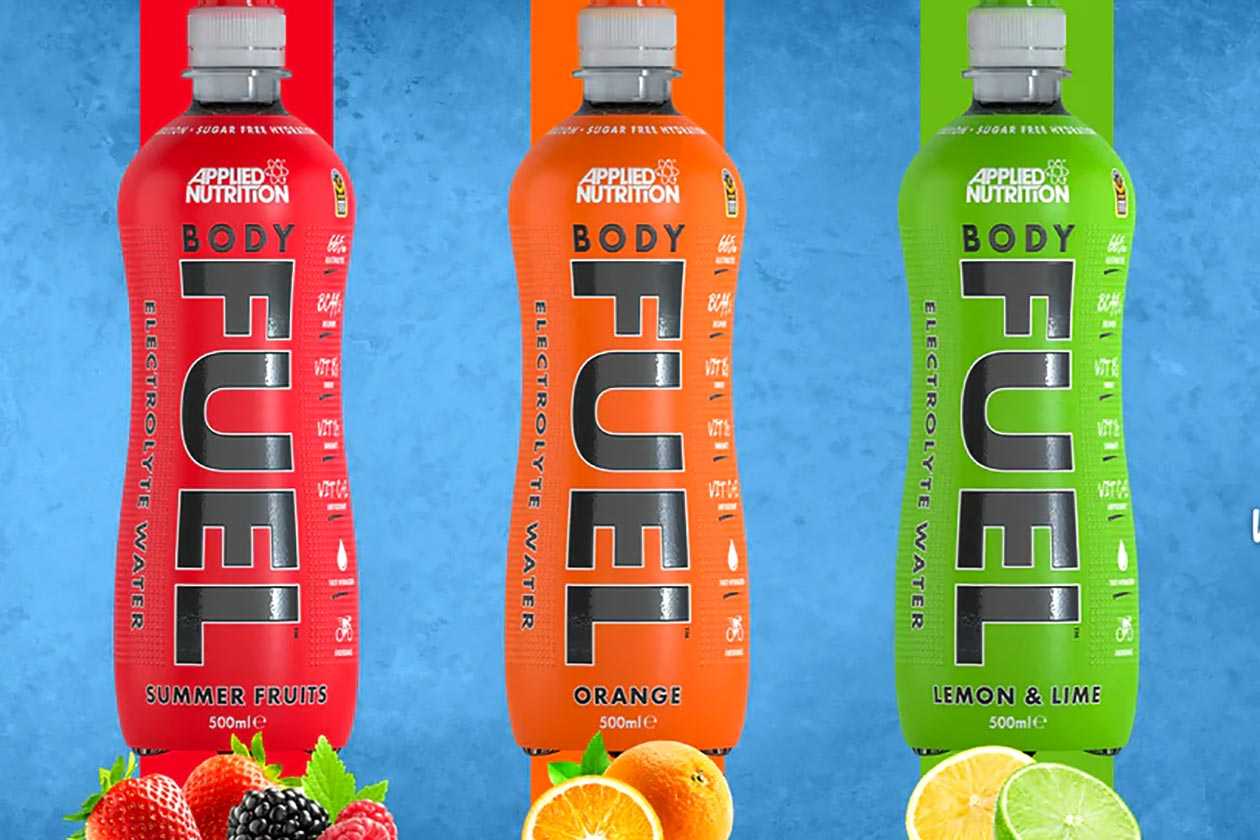 Applied Nutrition has joined the fast-growing hydration category or, more specifically, the growing on-the-go hydration space, where the likes of Logan Paul and KSI's popular Prime beverage competes. Body Fuel is Applied Nutrition's hydration-focused sports drink, and it has several key highlights and features that separate it from the rest of the pack.
Applied Nutrition's Body Fuel beverage combines energizing B vitamins, electrolytes for hydration and performance, and recovery-supporting BCAAs but at a light 250mg a bottle. While it does have those B vitamins and BCAAs, the hydration side of the product is the star of the show, and with a total of 665mg of electrolytes, it should have no trouble doing that.
Another key feature of the contents of Applied Nutrition's hydration sports drink is the nutrition, as Body Fuel gets pretty close to being completely macro-free. In the product's full-size, half-liter bottle, there is impressively no sugar or carbohydrates, zero fat, and an almost non-existent calorie count of five, and that goes for all three of its flavor options.
Body Fuel is available starting this week through Applied Nutrition's online store, as mentioned, in three refreshing flavors; Orange, Lemon Lime, and Summer Fruits. Directly through the brand's website, you'll pay a very reasonable £19.95 (24.20 USD) for a case of a dozen bottles, working out to £1.66 (2.02 USD), and cases can only be purchased in all of one flavor.