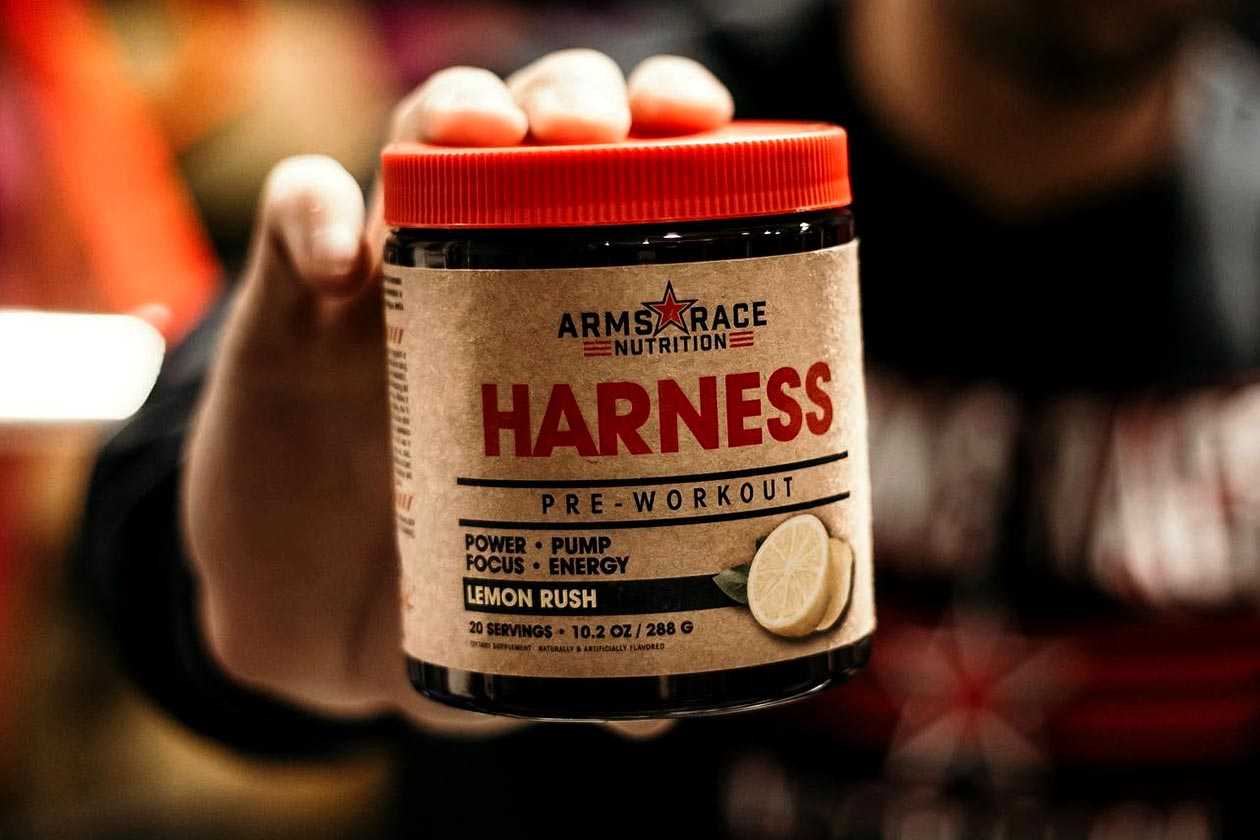 The premium pre-workout trend has grown immensely these past year or two, and it is showing no sign of slowing down, with more and more sports nutrition brands coming out with something in that realm. We've seen the strategy of an advanced and higher-priced pre-workout alternative from many different brands, including the likes of Glaxon, Jym in Pre Jym X, Beyond Raw, and, of course, the original C4 Ultimate.
Another brand is throwing up its hand and confirming that it is coming out with a premium pre-workout, and it should be interesting, as its current, mainstream pre-workout is already quite the competitor. The reputable Arms Race Nutrition has revealed that it is getting ready to release the more packed-out pre-workout, Harness Evolution. It will indeed be a step up from the regular Harness and have a price to match at $59.99.
The most intriguing part about premium pre-workouts is it gives sports nutrition brands additional space for ingredients and essentially more or stronger effects. This tends to create a greater difference in overall formula and direction, and lets the brand's approach shine through more obviously. It'll certainly be exciting to see what Arms Race Nutrition does with that larger budget and what a full-blown version of Harness looks like.