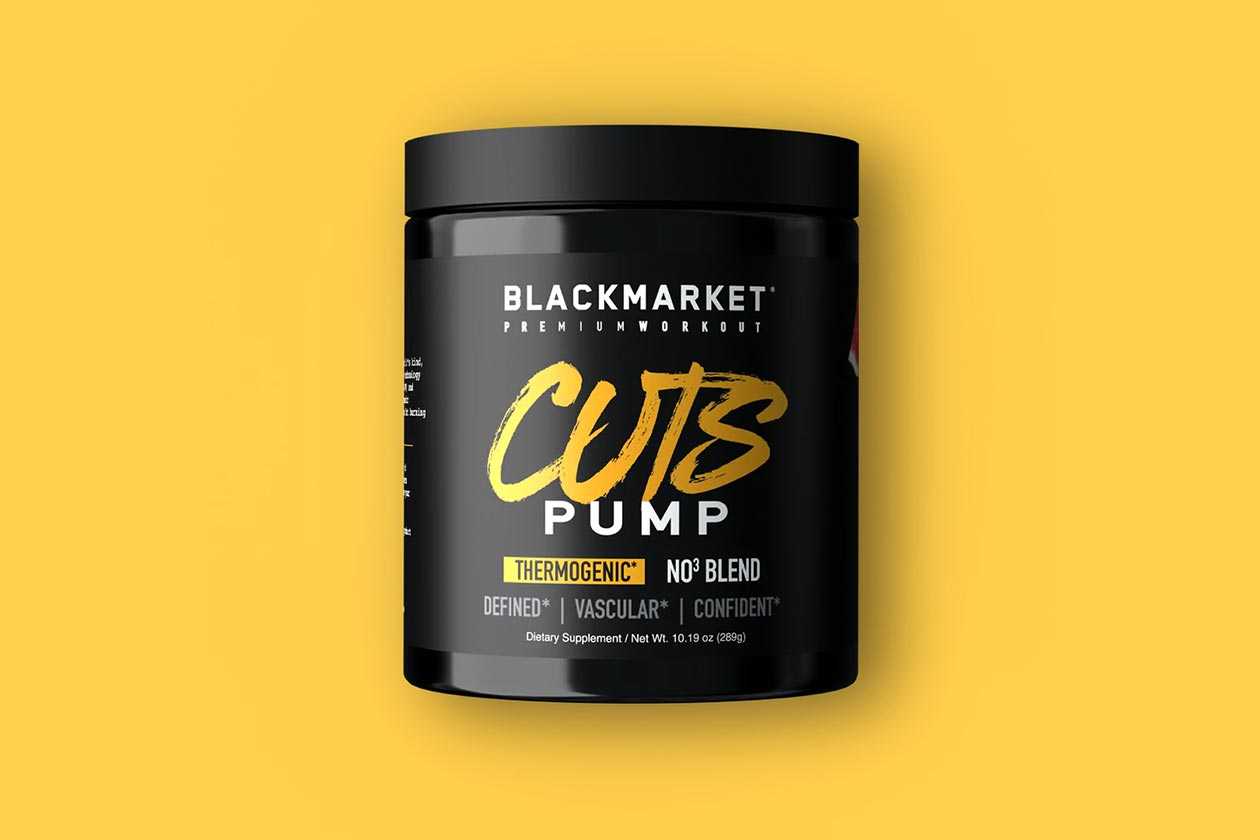 As promised, Black Market has launched another spin-off of its original hybrid pre-workout Cuts, with Cuts Pump, which, as suspected, is a supplement bringing together two categories; pre-workout and weight loss. Unlike the regular Cuts, however, the pre-workout components in Cuts Pump aren't there for energy, focus, or performance but entirely to enhance muscle pumps.
Supporting the pump side of Black Market's Cuts Pump are 5g of pure citrulline, a solid dose, 2g of betaine anhydrous, and a robust 3g of the always effective and premium NO3-T nitrates, specifically arginine nitrate. The brand has included just as much in the supplement to help burn fat in a gram of carnitine tartrate, half a gram of acetyl-l-carnitine, and 130mg of the proven Capsiatra.
It is worth noting that, like most pump pre-workouts Black Market has decided to make Cuts Pump a stimulant-free product, giving you the ability to stack it with another pre-workout utilizing things like caffeine, yohimbine, and so on. You should be able to run this with the original Cuts, as that doesn't have citrulline, betaine, or NO3-T, although it does have the two types of carnitine.
The first place to go to get your hands on Cuts Pump is Black Market's online store, where the hybrid pump and weight loss pre-workout is slightly more expensive than Cuts at $54.99. You also get fewer servings per tub than Cuts, where instead of the usual 30, the NO3-T-powering Cuts Pump has the common premium amount of 20 servings, with three classic flavors available.